Diagonal Joy Quilt Sew-Along!

Coming Soon - Save the date - starts September 25th, 2023!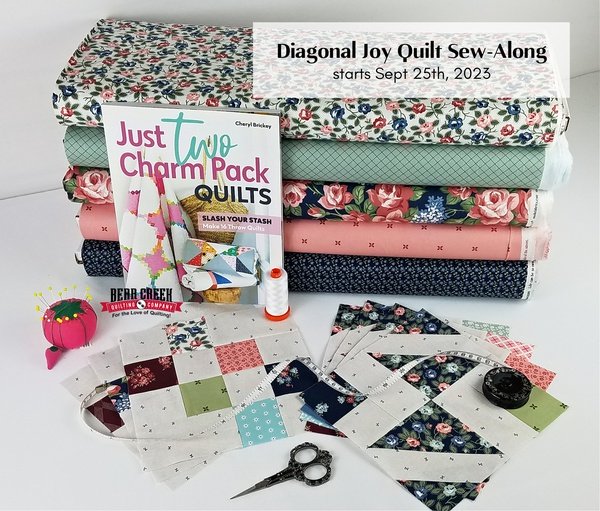 Have you seen Cheryl Brickey's newest book - Just Two Charm Pack Quilts? We had the amazing honor of Long Arm Machine Quilting many of the quilts photographed!

When her book released a few months ...