Posted by Shari on July 16th, 2023
Sunday Mornings Quilt Pattern Sew-Along!

Week 1: Fabric Pull and Cutting

Hello and welcome to the Sunday Mornings Quilt Sew-Along! I'm so glad you are here and hope you're ready to have a blast over the next 6 weeks as we create this beautiful quilt. Each week is broken down to help you successfully complete the quilt in 6 weeks. Are you ready to get started? Here we go!


Let's do some introductions shall we?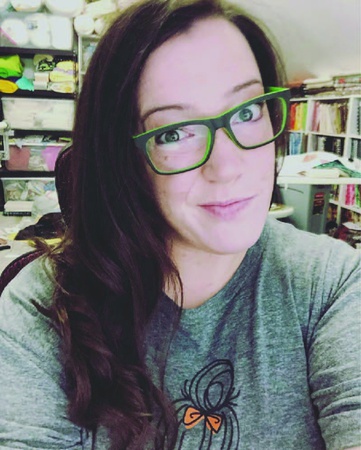 My name is Kenzy Hogan and I am the owner of Sewing Corals. The name came from my passion for sewing and my husband's passion for saltwater aquariums and coral reefs (not to be confused for the stalls in which horses are kept). I've been married to my sweetheart going on 10 years and we have 3 fur babies. When I'm not quilting, I'm chasing my pups or going on adventures with the hubs. See what else I am up to on Facebook, Instagram and now Pinterest! But enough about me, let's talk about Sunday Mornings.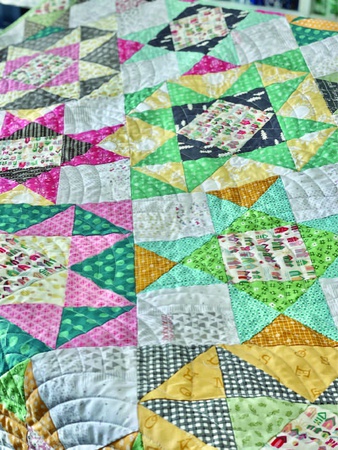 This quilt is so special to me because it reminds me of my grandpa. When I was a little girl, every Sunday I could, I would call my grandpa and ask if he would make waffles. Being the favorite grandchild, he almost always said yes. I would then tell him to hurry and hang up so he could call back to wake up my parents, and invite us over for breakfast. The anticipation while waiting for that phone to ring and for my parents to answer was unbearable as I tried to contain my excitement. In 2017, my grandpa passed away. I was devastated and quilting became a safe space for healing and remembering all the memories. Fast forward to fall of 2022. I just finished designing this quilt on a Sunday morning, and was reminded of my grandpa. I was instantly overcome with so many beautiful memories of my grandpa and all the cherished Sunday mornings we shared. It was the perfect moment and the perfect name was born. I am so grateful for the memories that will last a lifetime.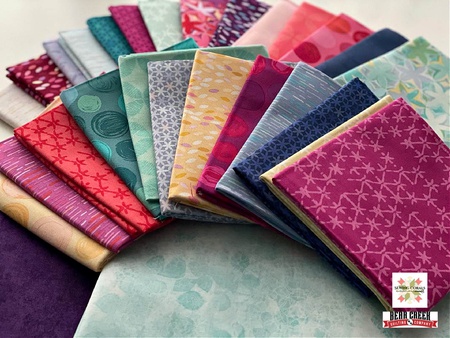 Sunday Mornings can be made with yardage only OR as a scrappy version so let's talk about the intention of this week and what the expectations are for gathering and cutting fabric.

First and foremost: Review the pattern. (The pattern is required to participate in this Sew-Along.) I learn best visually vs reading instructions, but others don't, so I put both in my patterns. Reviewing the pattern even for 5-10 minutes is a great way to help minimize mistakes. It will also help you with fabric choice.
Decide if you would like to do a yardage or scrappy version of the quilt. The cutting instruction page is going to be helpful regardless of which one you choose. This Sew-Along will be done with a scrappy version, but the block construction is still the same so no need to worry if you do a yardage version.
Pick out your fabric. This is probably my favorite part of the process. The sky is the limit with color combinations so please don't feel like you need to make Sunday Mornings in a colorway you are not happy with. For this reason, I always make it a point to put a coloring page in my patterns to use as a way of auditioning colors and mapping out how you would like to place your fabrics. There are 4 additional layout ideas on the yardage section of the pattern if you would like to draw inspiration from those as well.
REMEMBER: Scrappy Version will still need the cream and pink fabric yardage.

(Those yardage amounts are needed but you can choose whatever colors you want.)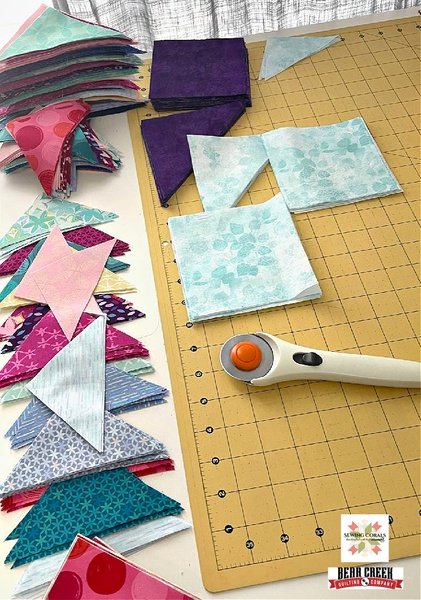 Cutting! Cutting the fabric deserves a section of its own. I want you to succeed in this area because what you do here effects your entire quilt. Be patient and take your time. It will be worth it in the end! Here are a few key points and tips for cutting and getting ready for the weeks ahead.

Please, please, PLEASE look over the entire cutting sheet before starting. There are spaces available for writing in your fabrics for each letter that needs to be cut on the yardage version.
Ironing and starching are going to make cutting easier. Because we are doing a lot of cutting on the bias, we need those pieces to stay put as much as possible during assembly.
Block 1 has 3 variations of the block and block 2 has only 1. There are spaces available for writing in your fabrics for each letter that needs to be cut on the yardage version.
YARDAGE CUTTING: Pay attention to the fabrics assigned to each piece. The cream fabric is used in both blocks and the measurements are very similar.
SCRAPPY CUTTING: This pattern was designed with a minimum of 21 fat quarters, the cream fabric, and the pink fabric from the yardage. To maximize your fabric, cut an 8" strip that is the WIDTH of the fat quarter and then cut your L piece from that strip. This will also allow you to cut the I, J, and K pieces with minimal waste.
Scrappy Cutting will take some time but the payoff is worth it. The coloring page will help if specific placement is desired.
Make sure to correctly label everything. I have used sticky notes, baggies for each piece, pins, masking tape… whatever works best for you to stay organized is best.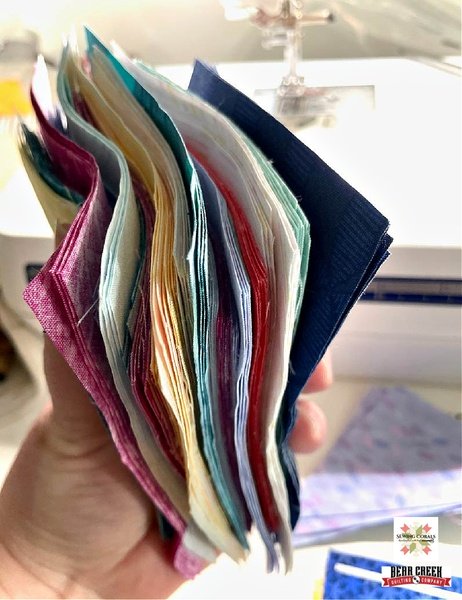 The main goal is to have fun. Part of that fun is quilting with others so please share your progress and ask questions along the way. There is no such thing as a dumb question in quilting. Find additional inspiration using the #scsundaymornings hashtag on Facebook and Instagram.

The Sunday Mornings Sew-Along Private Facebook Group is also a great way to receive tips, ask questions, and share with others. We all learn differently, but we can all celebrate each other's accomplishments together. So, let's get this party started!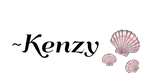 All weekly posts will appear on our blog. This is not a Zoom Class or a specific time to check in. Sew at your own pace as you follow along with the Sew-Along schedule.
Questions?? Email us at sales@BearCreekQuiltingCompany.com