Posted by Shari on September 13th, 2019
Save the Date! We have National Sew A Jelly Roll Day just around the corner!


When: September 21st, 2019 is National Sew A Jelly Roll Day by Project Jelly Roll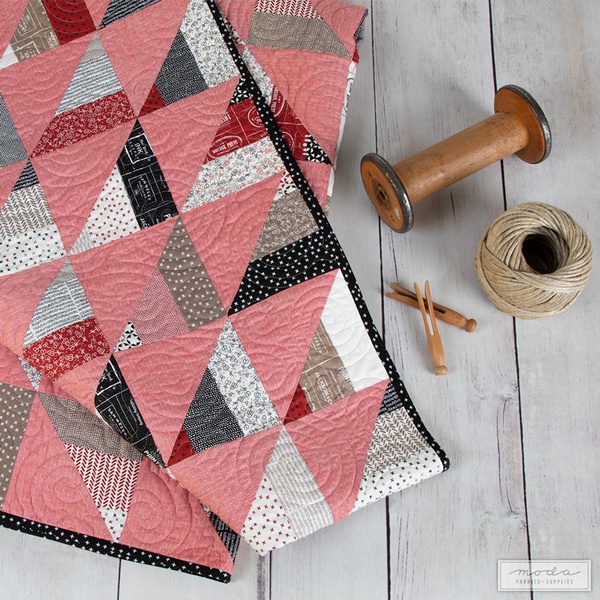 We will have a fun post on September 21st with exclusive Jelly Roll Free Quilt Patterns. Be sure to mark your calendar and check back!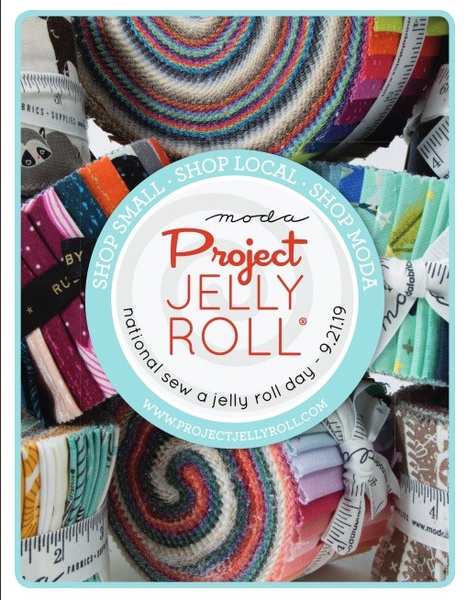 What Is National Sew A Jelly Roll Day:
National Sew A Jelly Roll Day is in its THIRD season to celebrate this fun pre-cut. Many sewers and quilters alike love to collect this beautiful array a fabrics, but never do anything with them. This is the PERFECT day to bring out your favorite Jelly Roll or Strip Roll to make some fabulous projects!

Whether the project is for you, a friend, or charity, this is a great time to get started!

One of most popular free patterns for using a Jelly Roll is the Jelly Roll Race Quilt.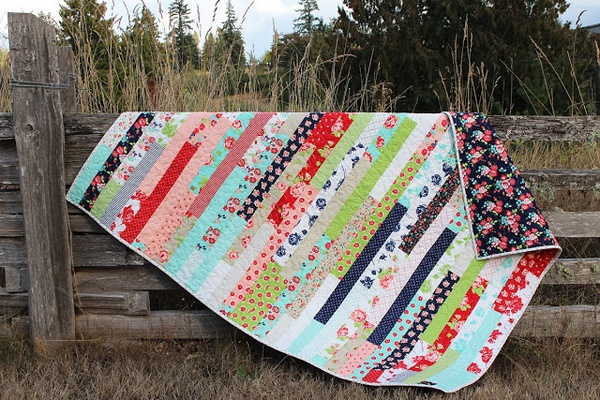 Photo credit to Melanie at A Bit Of Scrap Stuff.


What Is The Jelly Roll Race Quilt?
The Jelly Roll Race Quilt is a technique to use one Jelly Roll to make a quilt top. Some sewing groups get together and see who can make their Jelly Roll Race Quilt top the fastest. The average time is about 45 minutes to make the quilt top for experienced sewers. Maybe you can get together with some of your friends and see who wins!

A standard Jelly Roll Race Quilt produces a quilt top that is approximately 50″ x 64″. It uses one 40 strip Jelly Roll Fabric collection, sewn into a single, super long strip, that is then folded in half and sew together along one edge, you cut the folded edge open and then repeat for a total of 5 seams. This doubles the width of the Jelly Roll quilt top each time, and cuts the length in half.

At the end of making your strips, you cut the fold and open your brand new quilt top! There are multiple layouts you can make depending on how you put together your strips to begin, but whichever way you do it, it's LOTS of fun.

Here's a Free Jelly Roll Race Quilt Video Tutorial made by Crafty House.

Looking to add a little variation to your Jelly Roll Race Quilt? Moda Bake Shop has a free pattern that gives this easy pattern a twist. You can find the free Waves Jelly Roll Quilt Pattern HERE.


Want to get started and not have any Jelly Roll or Strip Rolls?

Shop our Jelly Roll/Strip selection HERE.

Shop our End-Of-Bolt Variety Strip Packs for a scrappy look!

Need more Jelly Roll/Strips friendly pattern ideas? We have books available that feature this versatile fabric precut.


Martingale Books featuring Jelly Rolls/Strips: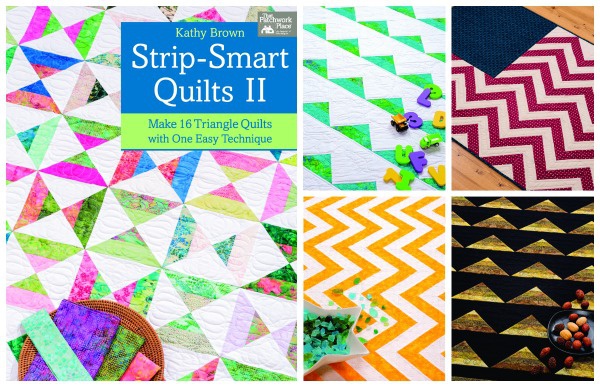 In this follow-up to her popular Strip-Smart Quilts, Kathy Brown provides an astonishing collection of 16 quilt patterns--all based on the same cut from a single ruler. Smart indeed! Find visually appealing quilts for all skill levels, from beginner to experienced.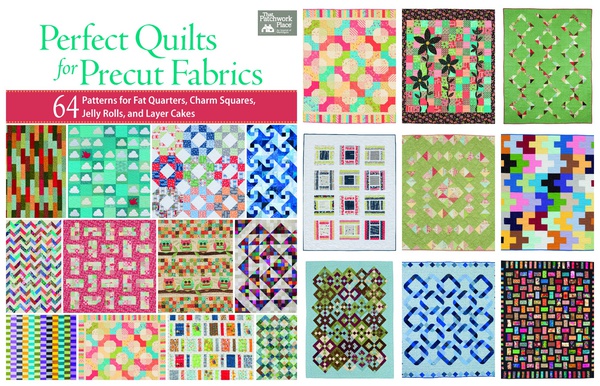 Just like those colorful fabric bundles no quilter can resist, here's an array of tantalizing quilts all bundled into one must-have book. Suit your style with 64 different projects, brilliantly organized by the cut of fabric. Enjoy specially selected designs that are ideal for precut fabrics or for cutting your stash down to size.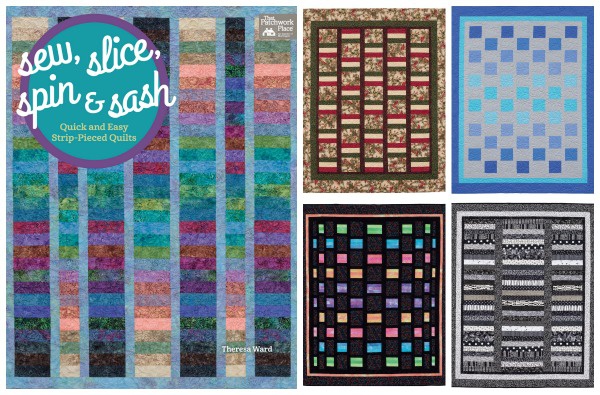 Do you have hours rather than weeks to work on a quilt? Theresa Ward has the solution! Discover how to use precuts from your local quilt shop or fabric from your stash to create quick and easy quilts that look fantastic with Theresa's unique sew, slice, spin, and sash technique.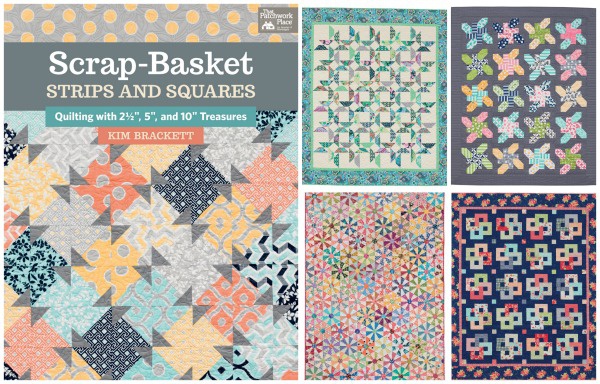 Round up your scraps, precuts, and stash fabrics for scrap-happy quilting! Quilting expert Kim Brackett is back with 18 all-new designs that are ideal for the eclectic assortment of fabrics you love--including traditional prints, florals, batiks, and solids. Scrappy quilt projects with concise, easy-to-follow instructions mean you'll be quilting up a storm in no time.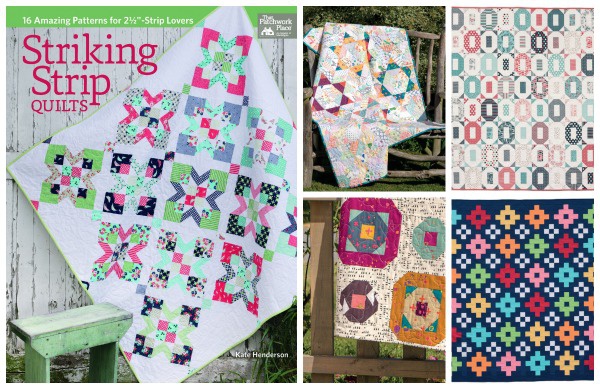 It's all strips, all the time, in this diverse collection of quilt projects, all created from 2 1/2-inch-wide strips. Author Kate Henderson uses precut strips--those versatile, time-saving quilt shop staples--in modern fabrics and fresh color combinations to create innovative designs that go beyond the basic strip-quilt look. Grab some strips and get started--you'll have a finished quilt in no time!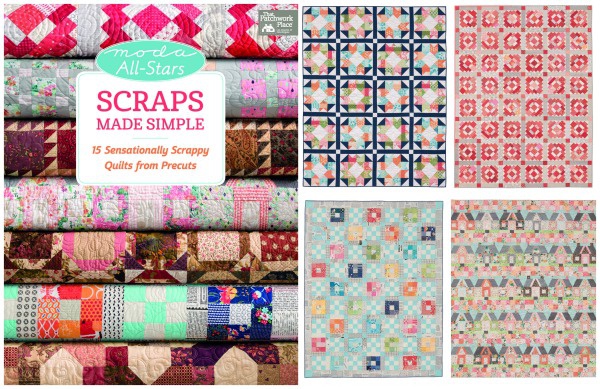 Join 15 of Moda's all-star designers as they take scrap quilting to the next level with imaginative, eye-catching patterns created especially for your collection of precuts. Got a stash of fanciful fabrics you can't wait to use? Or need an excuse to go shopping? Get inspired today!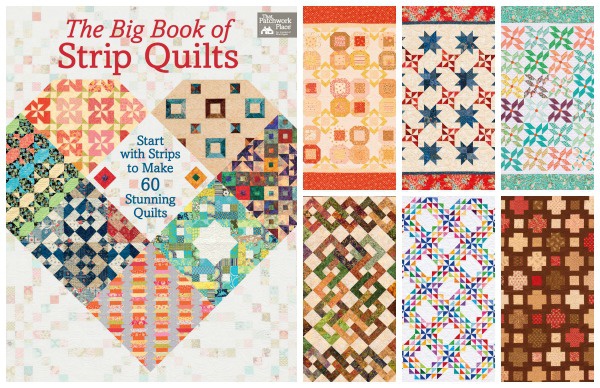 Cut strips from your stash or gather your favorite precuts to make fabulous strip quilts that shine! Each pattern will inspire you with its remarkably versatile look and scrappy style, easily achieved with simple strips.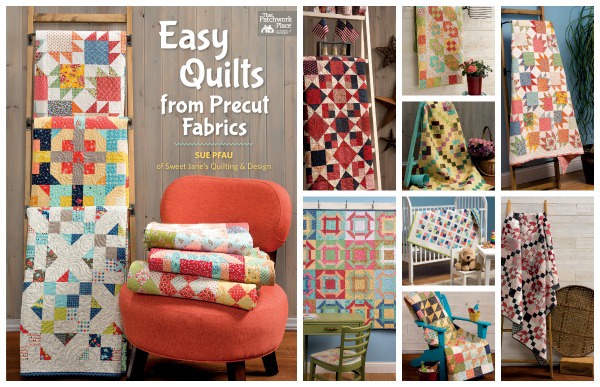 Create delightfully scrappy quilts featuring classic quilt blocks--and get to the finish line fast using time-saving precut fabrics. No need for stockpiles of scraps; precut bundles include small cuts of many different fabrics, so getting a scrappy look is a snap.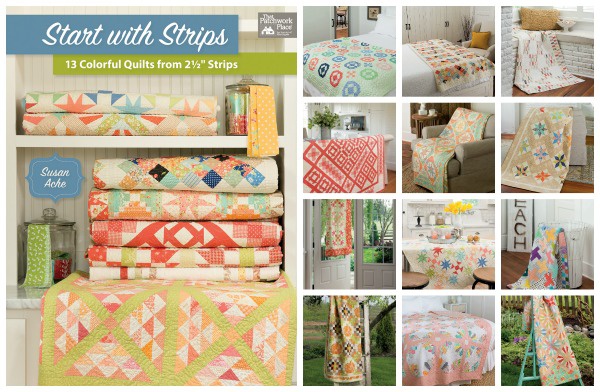 You'll want to stand back to admire the fabulous quilts you finish! Master scrap quilter and Instagram sensation Susan Ache shares her secrets for creating gorgeous, colorful quilts--and they all start with 2½" fabric strips. Once you learn Susan's tricks for sorting strips, you'll feel free to make these sensationally scrappy quilts without fear of choosing colors or prints. And Susan's sorting method? It works the same for ALL precut fabrics! Whether you use Jelly Rolls, yardage, or scraps from your stash, you'll love creating these oh-so-beautiful quilts--the kind that make a house a home.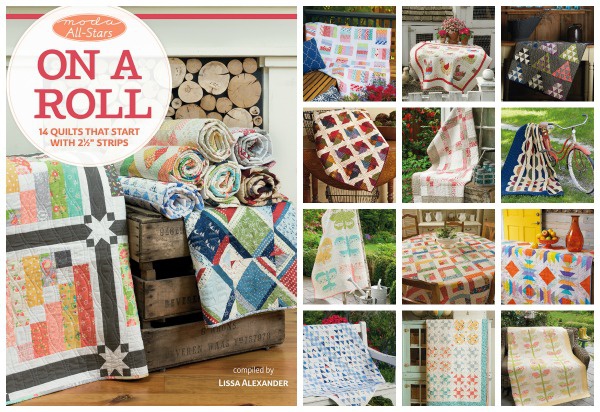 With seven best-selling books by these famed designers, the Moda All-Stars are on a roll! The All-Stars are back with sparkling projects for irresistible Jelly Rolls--coordinating 2 1/2" strips of fabric that slash cutting time and speed up sewing time.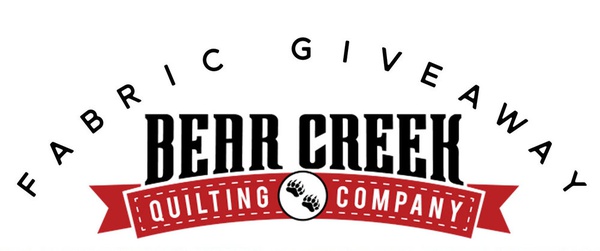 National Sew A Jelly Roll Day Give-Away:
For the 2019 National Sew A Jelly Roll Day, we are giving away two beautiful Jelly Rolls by Moda!

Follow the links below to enter. Last day to enter is Thursday, October 3rd, 2019. Valid for US entries only and must be a newsletter subscriber at time of drawing. Winner will be notified by email and announced in our Sunday, October 6th, 2019 newsletter.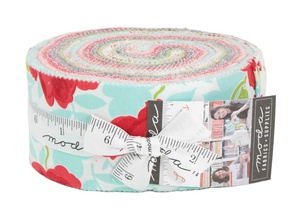 Little Snippets by Bonnie and Camille for Moda Fabrics - ENTER HERE!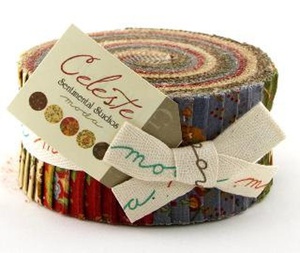 Celeste by Sentimental Studios for Moda Fabrics - ENTER HERE!



Good Luck! And please refer a friend to visit our online quilting fabric store and enter our National Sew A Jelly Roll Give-Away!



10/4/2019 - Winners, Winners, Winners!
And the winners are:
Joyce Hawker won the Little Snippets Jelly Roll Give-Away
Cheryl Gaines won the Celeste Jelly Roll Give-Away
Congratulations to all our winners! And thank you to all that participated!