Posted by Shari on February 9th, 2022
Bear Creek Quilting Company Saturday Survey Feedback
At the beginning of January, we ran a Saturday Newsletter Survey asking for your feedback:

"What does Bear Creek Quilting Company do well?"

"What can Bear Creek Quilting Company improve upon?"

To everyone that answered that survey, we give a heartfelt "THANK YOU". We know you have choices in the online shopping world and we truly appreciate your support and continue to strive to be the quilting store you deserve.

Below are some of the main points that we would like to acknowledge and provide feedback....


"Could You Post More Sales?"
We have at least one new sale every week that you can find in our SALE category. This sale is posted during the work day on Monday and runs through Sunday. We post other specials/sales in our Daily Newsletters and on our Facebook Business page.


"Shipping Costs"
We received mixed feedback in regards to our shipping charges. We continue to do everything we can to keep shipping charges to our customers as low as possible while still maintaining fair inventory pricing, quality service, and delivery speed you have come to expect.

Long gone are the days of "throwing a stamp on a package". All delivery carriers have strict regulations for commercial shipping; size of package, type of package, weight of package, thickness of package, etc. Delivery carriers have increased their shipping charges significantly during the Pandemic. We do our best to find a balance between good service, quick processing times, and cost.

We offer Free Shipping Offers several times a year to our Newsletter Subscribers. We have a free shipping threshold for large orders. We also offer free local pickup at our Lebanon, Oregon facility. You can find all our shipping information and more on our POLICIES web page.


"Fast Turnaround Time"
Thank you! We absolutely try to get your orders processed and out the warehouse door within 24 to 48 hours (Monday thru Friday) of receiving your order. We appreciate everyone's understanding that we are human and don't always hit that mark. At times of specials and sales, we often see a big increase in orders to process, which will cause us to run a little behind. Keep in mind, every order is important to us. Your order is important to us along with the 100+ orders before yours and the 100+ after yours.


"The Way Items Are Displayed On The Website"
You can change the number of items displayed per page. At the top of the page - either on normal version or mobile version - there are filter options. Use the drop-down menu titled "Items Per Page" to change your view from 12, 24, 48, and 100 items per page.

We are working on other filters that have been asked for in the past such as Low-High/High-Low prices, Newest/Oldest additions, etc. We had these in programming when the pandemic struck and we hope to get back to working on these website upgrades in the future. For now, we have a simplistic website that gets the job done. We know it lacks "bells and whistles" but those things also require more maintenance.


"Sometimes New Fabric Is Sold Out Before I Get My Newsletter"
Our COMING SOON category has thousands of items listed and is available for you to browse through at anytime. When you find a fabric you like, click on the product description to see the expected release date. Enter your email on the product description page to be notified of arrival. This gives you the very first notification of new available inventory before any mass newsletter is released or posted on social media. This will help you get the fabrics you want before they sell out.

Did you know we offer email choices for our Subscriber Newsletter? We offer a Daily Newsletter and a Weekly (Saturday) Newsletter. If you are only receiving the Weekly Newsletter and items you are interested in have sold out, you may want to "Update Your Preferences" at the bottom of any past newsletter and receive our Daily Newsletter. Daily Newsletters generally are sent at 5am (Pacific).


"Vast Selection"
Thank you for noticing! We stock over 4000+ items. Our move in 2020 to a larger warehouse means we can stock more fabrics! Browse our COMING SOON category to view what we have on order. Browse our NEW ARRIVALS category to see what inventory has arrived in the last month.


"More Blenders/Tonals"
We try to keep a good stock of blenders/tonals from a variety of manufacturers. We are not able to order every specific blender a fabric manufacturer might suggest with a specific collection, but we feel the wide range we have to offer will allow you to find a suitable substitution. Look for the BLENDERS category under THEMES to browse these fabrics.


"So Many Free Patterns"
We make every attempt to gather free patterns with each new collection we stock. These patterns are stored on our website for your browsing pleasure under the FREE QUILT PATTERNS category. To date we have 1400+ patterns and it is growing weekly!


"Open a Retail Shop"
We did! We have a small pop-up retail shop in the front lobby of our warehouse. Come browse select Pre-cuts, Notions, Patterns, Books, Batting, and Thread. The Bolted Fabric will remain in the back where we can efficiently process orders for all our customers and that area is not open to the public. If you are looking for something specific or need to match a color, let our Customer Service Specialists know and they can bring the bolt to the front desk for you.

Making a road trip? Order at least 24 hours ahead of time and we will have it cut, packaged, and ready for you to pickup when you stop in. See our CONTACT US web page for hours of operation.

(We would not want to disappoint you so please keep in mind, we are unique in that we are not a destination quilt shop. If you are in the area, we would love for you to stop in and say "Hello". Who knows, you might get a special gift for doing so.)


"Long Arm Machine Quilting Services"
Our Long Arm Machine Quilting Service was mentioned on both questions for the feedback survey.

From those that have used our service, we are receiving positive feedback about pricing and final product. We appreciate both new and repeat customers as our Long Arm Service client list grows. This service is available for local and online customers.

However, we also received feedback about our cost being too high. Perhaps some clarification will help with that. Our charge is an

all-inclusive

charge. Thread, Quilter's Dream batting, trimming, quilt designs, and return shipping are all included. When comparing our pricing, this is an important fact to keep in mind. Those extra charges can add up, not to mention if you have to supply your own batting.

If you have any questions, please do not hesitate to call our Customer Service Specialist for assistance.


Star Rating from the Survey - How Many Stars Would You Give Us?

5 Stars = 464

4 Stars = 58

3 Stars = 1

2 Stars = 0

1 Star = 0
Thank you again for your survey feedback. If you had a comment or question that is not answered here, feel free to look at our Frequently Asked Questions web page or reach out to our Customer Service Specialist via email or phone.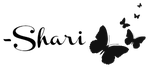 and the BCQC Team