Posted by Shari on June 22nd, 2018
Have You Seen My Dad?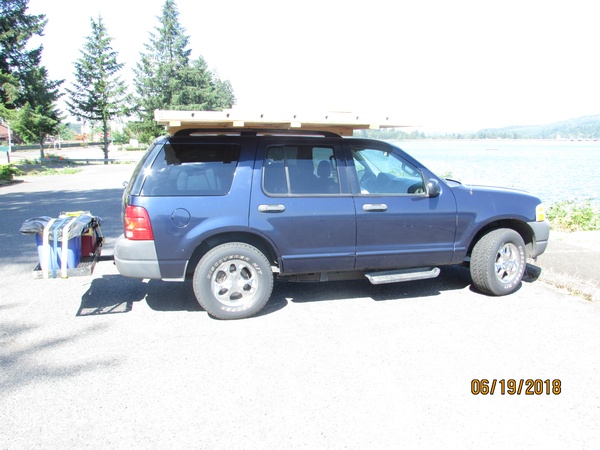 No, this is not quilting related, and no, it is not a caption for a milk carton.

My dad has a dream of driving Highway 20, from coast to coast. And two days ago, he set out on his journey. If you live along US Highway 20, you might just see him passing through your state. (It is hard to miss that big plywood platform on the top of his SUV. LOL!!)



Some fun facts about Highway 20; credit to Wikipedia:


US Highway 20 stretches east-west from the Pacific Northwest to New England. The "0" in the route indicates that it is a coast-to-coast route, spanning 3,365 miles and is the longest road in the United States. The western most point is Newport, Oregon and the eastern most post is Boston, Massachusetts (at Kenmore Square).
Highway 20 runs through Oregon, Idaho, Montana (yes, Montana for less than 10 miles), Wyoming, Nebraska, Iowa, Illinois, Indiana, Ohio, Pennsylvania, New York, and Massachusetts.

Follow along with us, if you like, as he sends updates of his journey for the next 40+ days.


*****
I left Albany OR June 20 and drove to Millican OR to camp at the U of O Astronomy Observatory on Pine Mountain. A short trip to give me time to set up my rooftop tent and check out my camping gear. HA! A major thunder storm provided me with flashing light, booming thunder, and heavy rain all night. I slept in the back of the Explorer instead.
On a good note, however, that gave me the opportunity to discover the miss-engineering in the air mattress pallet inside the truck. I am now composing this in Caldwell ID and will soon be visiting the Home Depot in town to correct my miss-calculations.
Yesterday, the 20th, I visited the Howe truss bridge at Cascadia park, took scenic pictures of the South Santiam River, and drove to the top of Pilot Butte in Bend.
Today, I had a very scenic drive from Millican (the town is for sale on eBay I am told) through Burns and Nyssa to here. I will be stopping somewhere east of Mountain Home ID tonight on my way to Boston.
-Dad

*****