Posted by Shari on September 15th, 2018
Yahoo, it's National Sew A Jelly Roll Day - 9/15/2018!

You can read the details of how the day was nominated on the Project Jelly Roll website.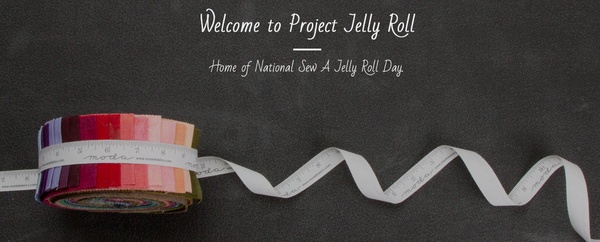 Did you know we have a Guide to Quilting Pre-Cuts page on our website to help with all the precut names and descriptions? Because "Jelly Roll" is a trade-marked name exclusive to Moda, fabric manufacturers have created their own labels for their 2 1/2 inch strips; Strip Roll, Rolie Polie, Sushi Roll, Pinwheels, Double Scoop, Pixie Strips, Bali Pops, etc.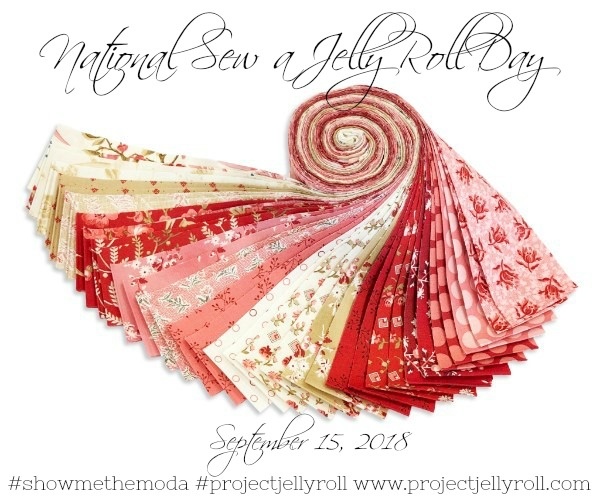 There are so many possibilities of what this little roll can do! Let's look at other ways to use
a jelly roll besides the loved Jelly Roll Race quilt.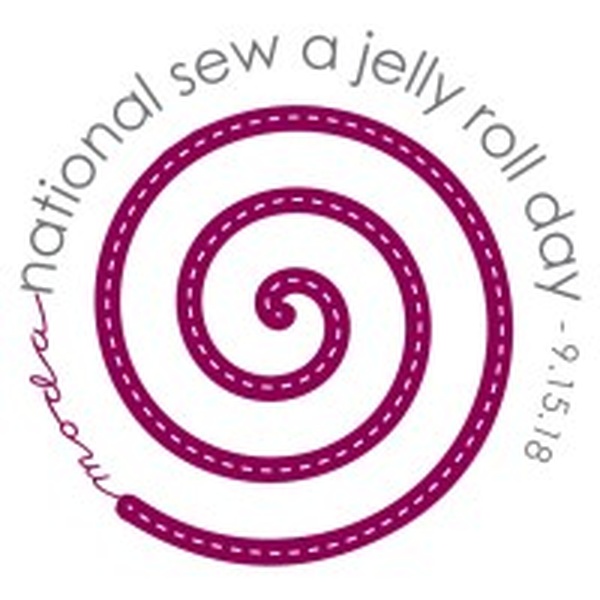 The first step to any project is to find the perfect jelly roll. Do you want to have a theme? Do you want a color scheme? Or are you looking for a very scrappy project? Whatever you decide, make sure to lay out the fabrics in the order you want them to be before you start to sew, otherwise you may have some frustrating seam ripping to do.



Below are some free pattern ideas to help get you started: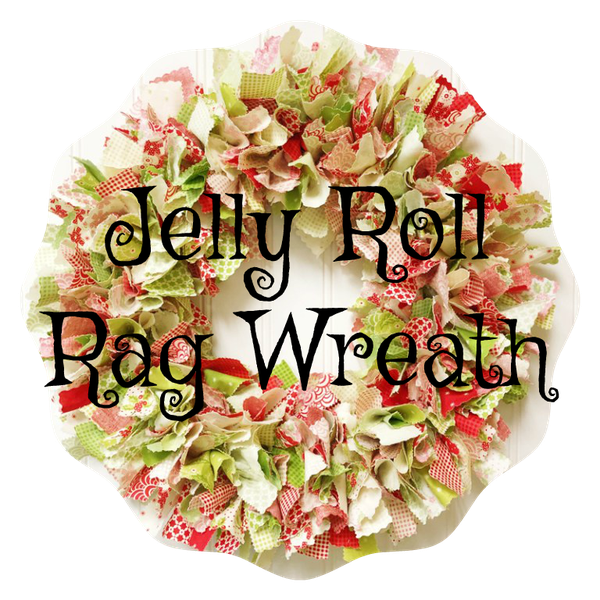 (Click on the image above to follow the link.)



Maybe you don't have the time to sew a big project for National Jelly Roll Day, but you still want to participate. No worries! This lovely rag wreath has all the fun of a jelly roll, but NO sewing required! This rag wreath can be any theme! Holidays are around the corner and the sports teams have just started for the Fall. Find your favorite jelly roll and get started on this great project!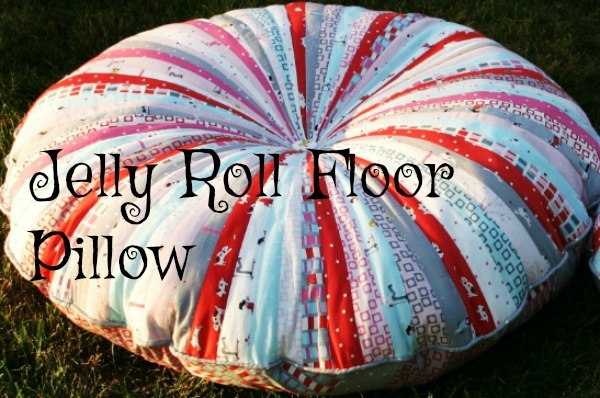 (Click on the image above to follow the link.)



Moda has a perfect project for jelly roll day: Floor Pillows! Not only is this a comfy idea, but one jelly roll makes TWO pillows! This is a perfect project for a splash of color for any room.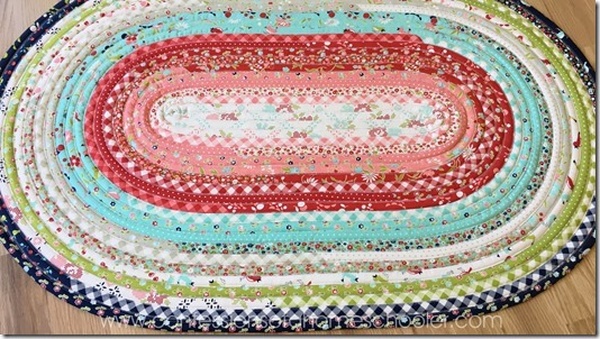 (Click on the image above to follow the link.)



Confessions of a Homeschooler has made a great tutorial for this Jelly Roll Rug. Depending on the shape you want your rug (Oval or Round) is determined on how long the first layer is folded. Make sure you go slowly, have a thick needle, and a flat surface or you might have a puckered rug. This tutorial features one full jelly roll for the project, but depending on the size you want your run you can add or subtract another roll easily.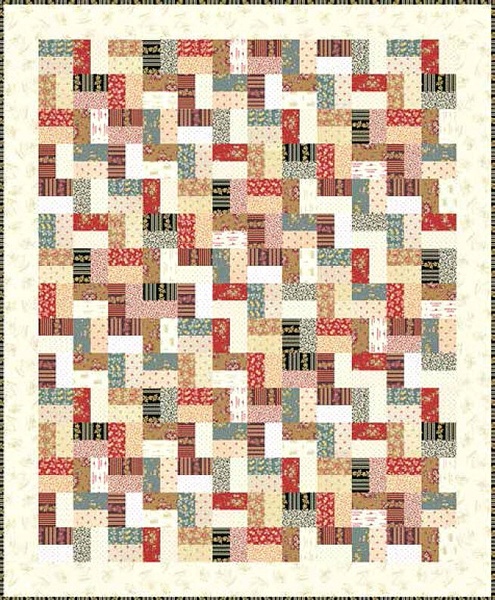 (Click on the image above to follow the link.)
Jelly Roll/Strip Roll patterns are so versatile. Use your favorite color combinations to make scrappy looking quilts.....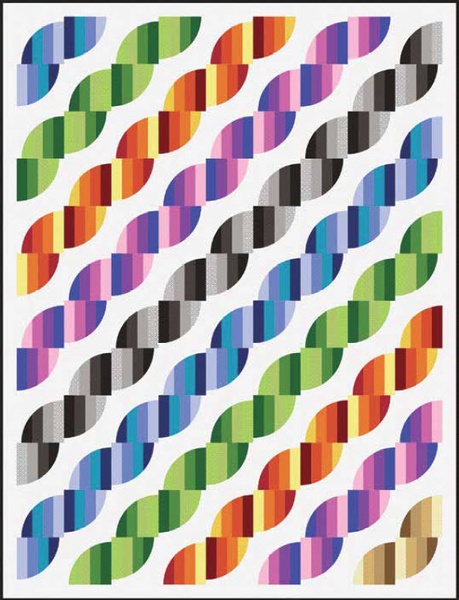 (Click on the image above to follow the link.)
....or more color-controlled quilts.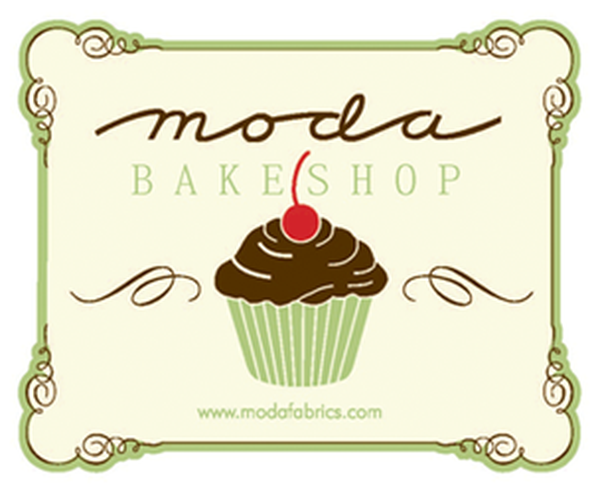 Looking for more inspiring free jelly roll/strip roll patterns? Moda Bake Shop has a bunch! (And many others free patterns for all different styles of precut fabrics.) Click "Jelly Rolls" under the right side bar labeled "BAKERY". Here's a quick link to get you started...Bakery - Jelly Rolls



And what would a special designated sewing day be without a Give-Away?! See details below for a chance to win one of (3) strip rolls so you can choose your own project and GET SEWING!

(Thank you to our sponsors, Maywood Studio, Benartex, and Moda for supplying the give-away jelly roll/strip rolls.)



How to enter:

Give-away is now closed. Thank you.
1. Subscribe to our newsletter, available HERE.


(Already a subscriber, you can skip this step. Must be a current subscriber to win.)



2. Leave a comment below telling us what jelly roll project you want to make.


Give-Away Details:
Give-away will run thru Thursday, September 20th, 2018.

Winner will be randomly selected and announced in our Saturday, September 22nd 2018 newsletter.


Give-away is open to all US, Canada, and International entries.

Only comments posted in this blog are eligible to win. (Facebook and email comments are not eligible.)

No purchase is necessary to enter.

Only one entry per person, please.
Good luck and have fun!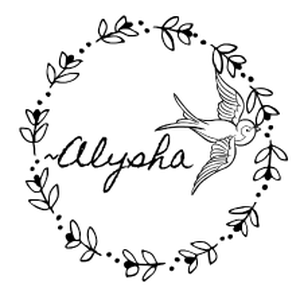 & The BCQC Team