Posted by Shari on January 1st, 2023
Clean Your Sewing Room Challenge 2023



Happy New Year! Out with the old and in with the new!


Are you one for New Year's resolutions? I am not. I figure why wait for a certain time frame to take action and make a positive change; if I don't start now, then it probably won't happen

.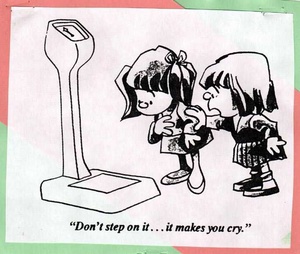 But there are times I need a little motivation and cleaning my sewing area is one of them. Let's face it, it can be a daunting task if it has gotten a little too far out of control. We are not talking about the organized chaos while you are in the midst of a project, or two, or three. (Not judging.) And most don't want to waste precious sewing time cleaning!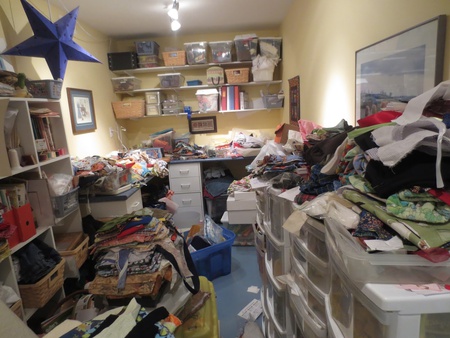 (Not my sewing room. Image found on Pinterest. No credit given.)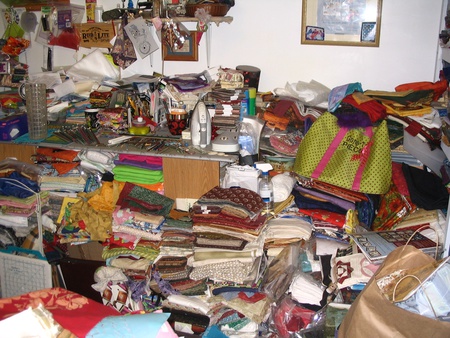 (Not my sewing room. Image found on Pinterest. No credit given.)
Having been in that dreaded "need to clean my sewing room" situation a time or two myself, I can say that it is an amazing feeling of renewed freshness and organization once it is done. I can easily find tools that may have been forgotten about or realize that I have 10 pairs of embroidery scissors. Embroidery scissors are so cute and little and useful, so they get strategically placed in convenient places but…. back to that being little again, put one piece of fabric on top and they vanish forever. LoL!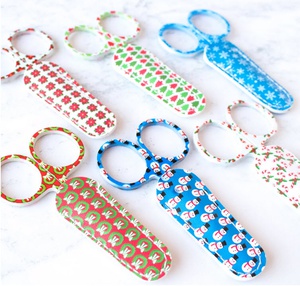 Any of you ever buy the same fabric twice because you forgot you already have it? Yep, it happens. It really can't be a bad thing; I mean if you were attracted to it the first time it makes sense you would love it a second time. With a little bit of organization, you can see what quilting fabrics you already have. Another big benefit of organizing your fabrics is that it tends to get the creative juices flowing. Those pretty fabrics you love start calling your name and begging to be included in a project. They make you happy so why not get creative with them?!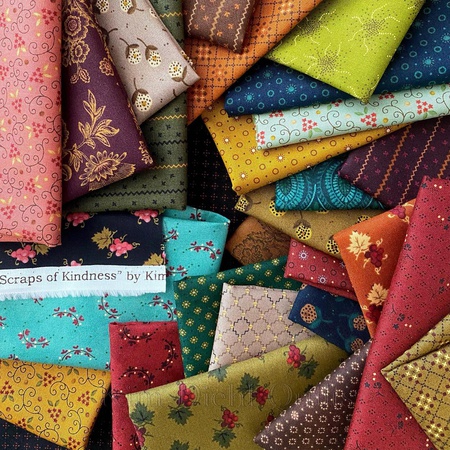 (Scraps of Kindness by Kim Diehl for Henry Glass & Co., Inc.)
I am an "organize by fabric color" kind of girl. I find that my stash of fabric scraps organize best with this method. I can see immediately what colors I am short on. Orange, yellow and purple seem to be my stash's weak color areas. My stash is sadly lacking within those color choices. But my creams, blacks, and blues are double and tripled stacked.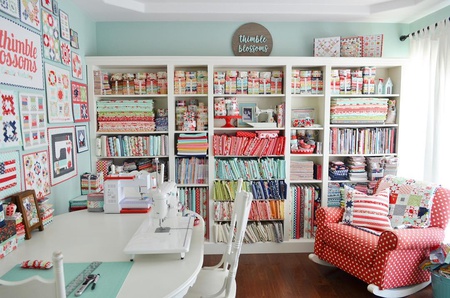 (Image credit to Thimble Blossoms)
I also organize by collection and project. If I have certain special fabric collection pieces that I know I want to use in the same project, then I keep them stacked together. These coordinated fabric bundles are also eye appealing when used as room decorations.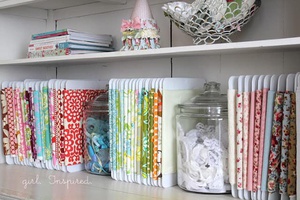 (Image credit The Girl Inspired)
So here we are, with the beginning of January of the new year looming before us. I am strategizing so many fun new programs and challenges for our Bear Creek Quilting Company friends this year that I thought it would be fun to kick it off with a Cleaning Challenge.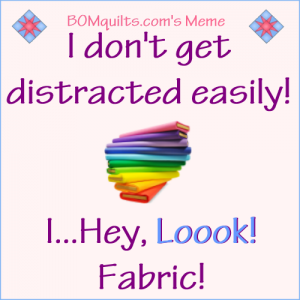 I have found several links, that I have included below, to give you ideas on organizing your room, supplies and fabric. Not every way of doing things works for everyone. Some have limited space, some have a partial or dedicated room, some of you have a whole house. It is all ok. Find what works best for you but JUST DO IT!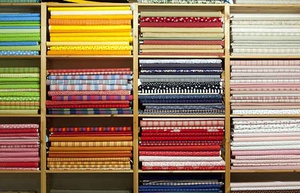 (Image credit to Sewing.com)
To add to the fun, I am making this into a Challenge. Take a BEFORE photo of your area/room. Next, get to cleaning and organizing. Do it all at once or break it down over days. You might choose to do one part first like tools, thread, patterns and books and then come back later to tackle the fabric. It doesn't matter your approach as long as you JUST DO IT! Then take an AFTER photo. Email those to us as your entry into the Challenge for a chance to win. (Full details are below.)
Are you ready for the Challenge??
Helpful articles for organizing your quilting fabric: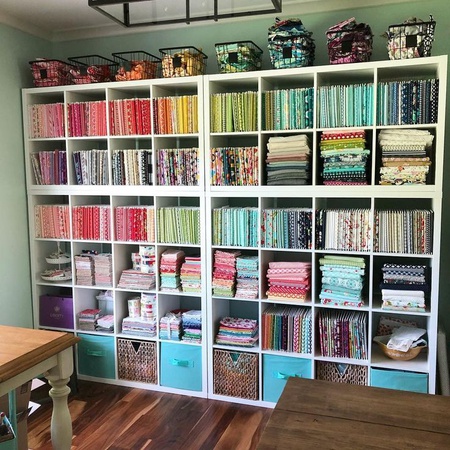 (Image credit angiebrandlhandmade)
Helpful articles for organizing your quilting/sewing space:

https://www.incolororder.com/2022/06/tips-for-keeping-your-sewing-room-clean.html
https://www.allpeoplequilt.com/how-to-quilt/organization/practical-tips-sewing-room-clutter-cleanse
https://www.seamwork.com/articles/how-to-clean-your-sewing-space-in-15-minutes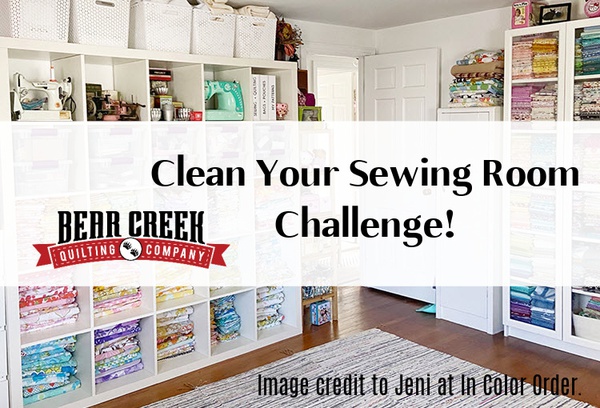 Clean Your Sewing Room Challenge Details:
Challenge runs from January 1st, 2023 - January 31st, 2023.

This can be your sewing room, sewing area, craft room, she shed, etc. but it must be sewing/quilting/craft related.

You need to be creative how to document the date of your BEFORE and AFTER picture. In the past, a paper newspaper with a date on it in the photo was used. With today's technology, a date imprint of when the photo was taken can be used. We are pretty lenient, try your best.

Three Challenge Participant Winners will be

randomly

drawn from emailed entries to each win an online $50 Bear Creek Quilting Company Gift Certificate.
Winners will be notified directly and announced on February 11th, 2023. Announcements will be posted in this blog and in the Weekly Round-Up Newsletter.

Winners must have an USA shipping address to accept an online Bear Creek Quilting Company Gift Certificate.

Incomplete or unverifiable submissions will be disqualifed. Bear Creek Quilting Company employees and families are encouraged to participate in the challenge but are not eligible for prizes. Any decisions not listed that arise are at the discretion of Bear Creek Quilting Company.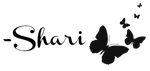 and the BCQC Team

January 1st, 2023 - Challenge Kicks-Off!
January 31st, 2023 - Challenge Ends!
We will not be posting pictures of entries for privacy purposes.
2/6/2023: Thank you to all that participated in our fun Challenge!

Marjorie Lesley
Rebecca Dumlao
Terri in Redding (honorable mention!)
Deena Mack
Kathleen Harrision
Diane Bahrs
Sandy Graham
Laura Mitchell
Julie Katzenberger
Jana Elliott
Connie Samohovetz
Wendy Frakes
Virginia Over
Katie Sherman
Peri Hansen
Terry Cravens
Deb Peterson
Cindy Stokes
Pam Lorenz
Carole Block
Jodi Draper


February 11th, 2023 - Winners Announced HERE!


Congratulations to our winners:
Kathleen Harrison
Sandy Graham
Laura Mitchell