Posted by Shari on February 3rd, 2023
February 2023 Give-Away(s) at Bear Creek Quilting Company!



We are feeling romantic for Valentine's Day, so we are starting the February Give-Away with Bliss!

****************************
Bliss:/bliss/ definition: supreme happiness; utter joy and contentment. The newest collection from 3 Sisters is utter joy and happiness. It is an collection of small and medium floral prints that include butterflies, roses and an assortment of foliage and vines in rose, pink, aqua, cream and soft taupe. Oh! the joys of springtime!!


Bliss Give-Away: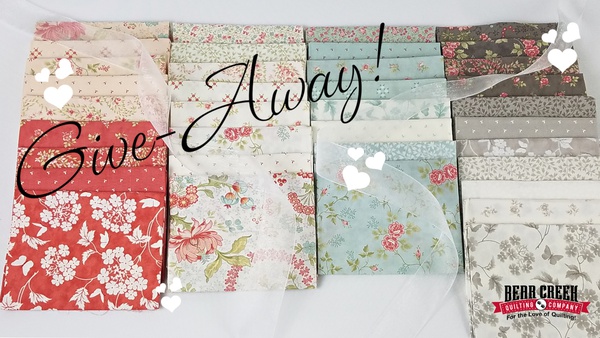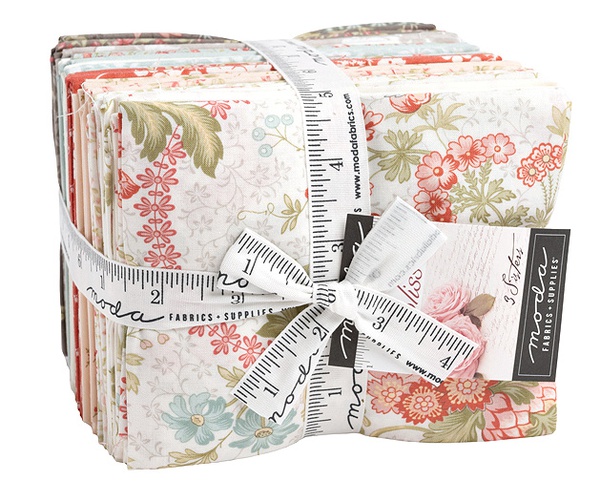 The Bliss fabric collection is expected to arrive in March.
We have one special advance bundle for a lucky winner.


Bliss Give-Away:

Give-Away Details:
No purchase necessary. Valid for US entries only. Only entries on the Gleam Give-Away tool are eligible. Must be a current newsletter subscribers at the time of drawings. Winners will be notified by email and announced in Saturday, March 4th, 2023 newsletter. Winners are posted at the bottom of the corresponding blog give-away.
Are you enjoying the monthly Give-Aways? For us to continue to offer our monthly Give-Aways, we are asking for your help:

Please tell your sewing/quilting group or guild about us.

Give us a mention on a social media page next time someone is asking for online store recommendations.
We would truly appreciate it! Marketing is expensive and we would like to continue to offer fun give-aways. Thank you!
03/01/2023 Congratulations!!! Winner Announced:

Kristin F. of Sandwich, MA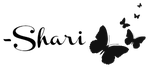 and the BCQC Team