Posted by Shari on July 23rd, 2023
Sunday Mornings Quilt Pattern Sew-Along!

Week 2: Assemble Block One

(Looking for related posts? Check the Sunday Mornings Sew-Along category HERE.)
Happy Sunday to you from Sewing Corals!


Did you survive picking fabric and cutting everything out last week? I feel like that is the hardest part of quilting sometimes but now you are ready for the fun part. Piecing!!! I love piecing!

This week is going to start off with the full block of Block 1, pieces B-F. You will assemble the half and quarter triangles of this block on week 4.

Let's jump right in.


Rather than repeat everything from the Sunday Mornings Quilt Pattern, I am going to give helpful tips and tricks that stood out to me when making this block.


Tip 1: Chain sewing can be your friend but sometimes, especially if you are doing a scrappy version, it is easy to get out of sync.

Make sure the B pieces are in the correct spot and where you are picking them up to sew is the same.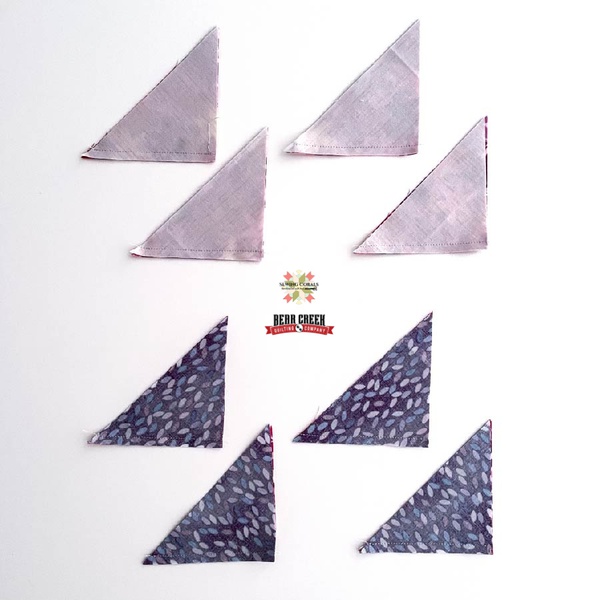 Tip 2: Instead of starting at the point of the triangle, start at the 90-degree corner. This will allow the fabric to glide better instead of getting jammed underneath the plate.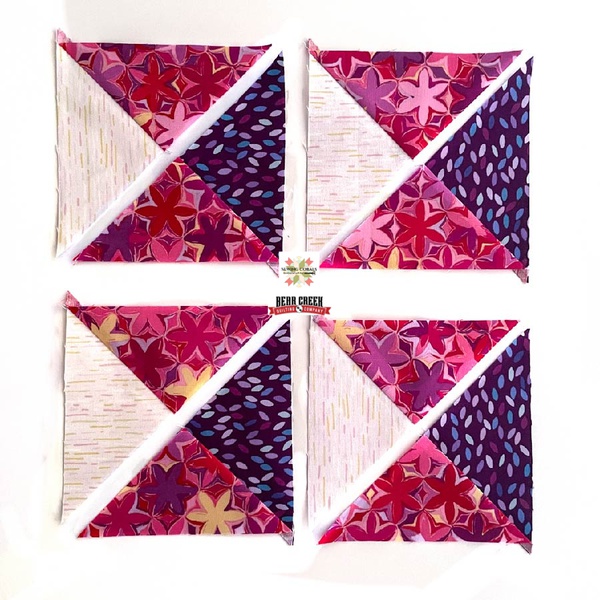 Tip 3: Make sure that you are pressing the seam toward piece B for all the sections. This will help your fabrics nest nicely together. If you prefer to press your seams open, that is acceptable as well. It is all about doing what is the most comfortable for you.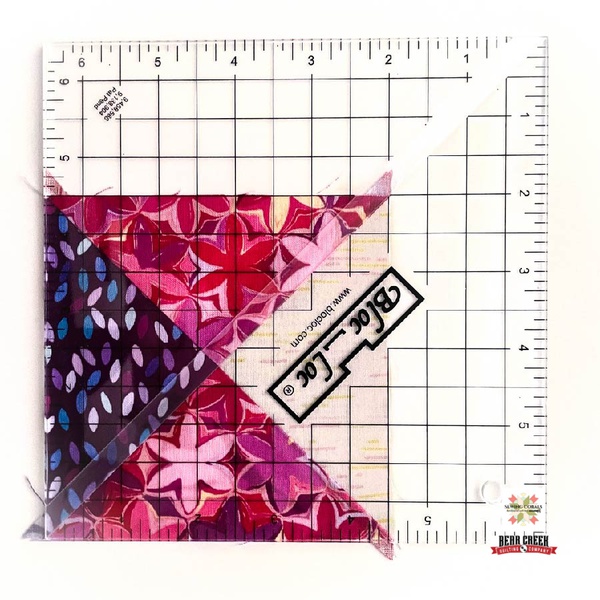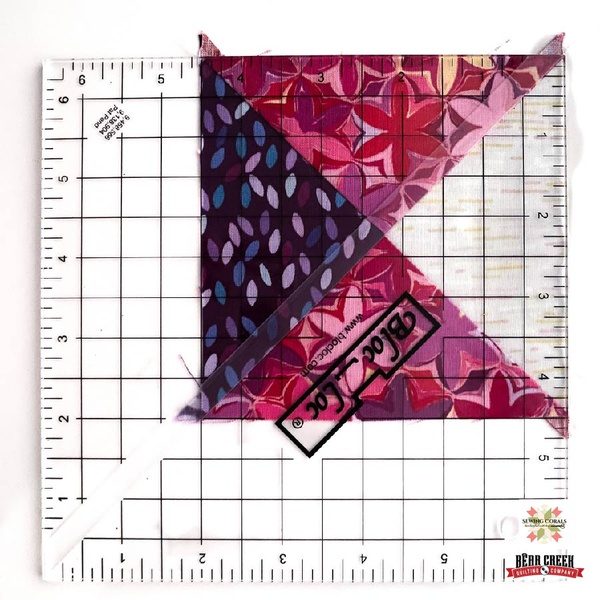 Tip 4: Trim trim trim trim. When you have completed the hourglass square, I would strongly recommend trimming to the size indicated on the pattern.

I love the Bloc-Loc Rulers, but Creative Grids has amazing rulers as well. The important part is that you at least have a 45-degree line to line up on the seam before trimming two sides. Repeat for the opposite side. This technique will be used for Block 2 next week.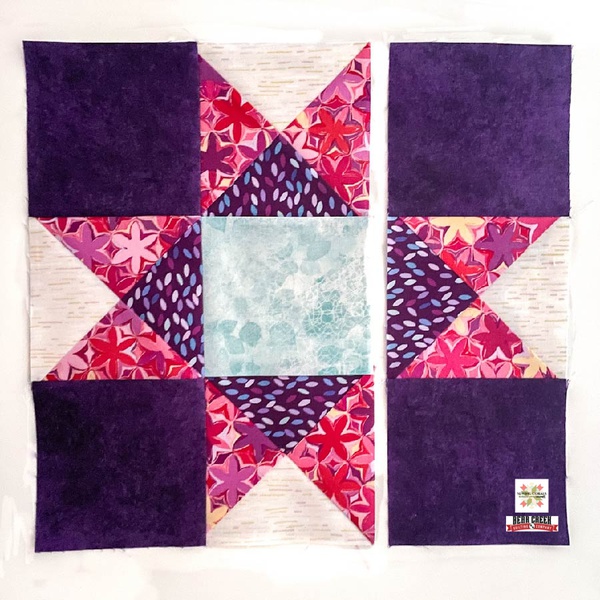 Now you are in the homestretch with Block 1. All that is left is to lay the squares out with the solid fabrics and assemble the squares to into a nine-patch formation.


There are 9 blocks of Block 1 to complete in Week 2, which is just over 1 a day. Don't forget to enjoy the process. The destination is going to be beautiful, but so is the journey.

I would love to see your progress! Use the hashtag #scsundaymornings when you post and tag me on Facebook and Instagram.

Have a great week everyone!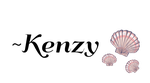 All weekly posts will appear on our blog. This is not a Zoom Class or a specific time to check in. Sew at your own pace as you follow along with the Sew-Along schedule.
Questions?? Email us at sales@BearCreekQuiltingCompany.com