Posted by Shari on October 30th, 2020
November 2020 Bear Creek Updates & Gift Certificate Give-Away!

Wait, what happened?! Where did October go? We have been so busy posting Moda Stitch Pink 2020, checking in new pallets of fabric, working on programs for 2021, collecting/distributing quilts and pillowcases for Oregon Wildfire victims, training on "Rosie" our Gammill Statler Long-Arm machine, and meeting with contractors about the new facility remodel, that October just flew by
.

If you missed the Moda Stitch Pink blocks, they are still available. You do not have to use pink fabric. We have seen blocks made in primitive colors, Christmas colors, batiks, blues, purples, scrappy...... These are great block patterns to save and have on hand and can be used in anyway or any colors of your choice.

Wow! The donations have been rolling in!! To date, 492 quilts and 1641 pillowcases have been collected for distribution to the Oregon Wildfire victims. Ladies and Gents...that is just what came through our facility. Several other Oregon shops and long-armers have also been collecting. The need has been filled and we can't thank you enough for the generosity. It certainly reminds us, here at Bear Creek, what a wonderful crafting community we support.

New Warehouse.....if you haven't heard the news, we bought a building about 5 miles from our current Lebanon Oregon location and we are expanding! Unfortunately/fortunately, contractors are very busy with assisting those above wildfire victims with rebuilding, that getting on the schedule for some remodel has been difficult. We are happy to announce permits are done, a contractor has been selected, and remodel construction starts soon. Ready or not, we will be moving in early December as our current lease is up. Exact moving date, that may impact order processing for a day or two, will be posted as soon as we have it.

In the meantime, we are rolling our Black Friday, Small Business Saturday, Cyber Monday, End of the Year Clearance all into our MOVING SALE. Shop early for best selection, and shop often for new additions!



Gift Certificates - The perfect gift for your "someone special"!

You can find our Gift Certificates in our online store. These are "virtual" Gift Certificates so no physical certificate or card is mailed. This makes it easy as a last minute gift idea.

Be sure to read the instructions carefully. An email is required so we know where to send the virtual Gift Certificate. It can go straight to your recipient's email with a personalized message or you can send to yourself to place in a greeting card for direct delivery. The details are all there, on the Gift Certificate product description page.


Prize #1: $100 Gift Certificate
Prize #2: $50 Gift Certificate

Prize #3: $25 Gift Certificate

Prize #4: $20 Gift Certificate

Prize #5: $15 Gift Certificate

Prize #6 : $10 Gift Certificate

Give-Away Details:
No purchase necessary. Valid for US entries only. Only entries on the Gleam Give-Away tool are eligible. Must be a current newsletter subscribers at the time of drawings. Images above are to display fabric prints only, not exact images of scrappy fabric bundles. Winners will be notified by email and announced in Saturday, December 5th, 2020 newsletter.


12/2/2020 Congratulations!!! Winners Announced:

Wendy O.
Karen P.
Ivy G.
Teresa L.
Colleen P.
Francine D.

Gift Certificate details have been emailed. Thank you!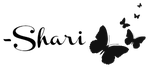 and the BCQC Team