Posted by Shari on February 22nd, 2014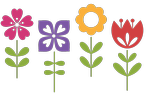 Spring Garden Table Runner Tutorial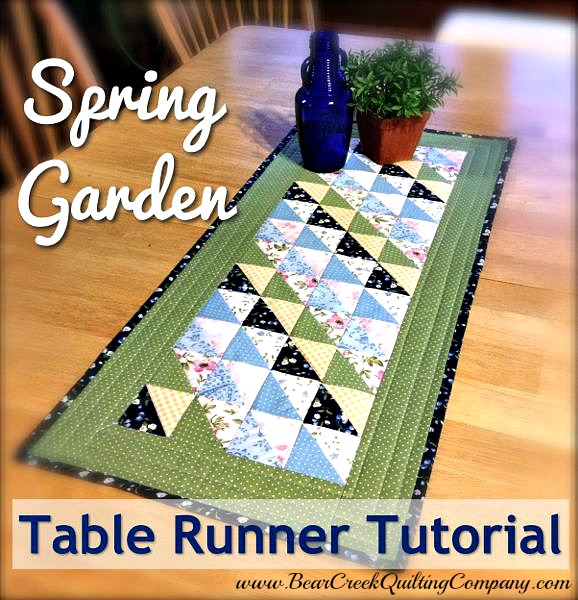 Is anyone else longing for Spring?
Well, I am and to get me in the mood I whipped up this quick table runner
made from Half Square Triangles! The diagonal layout reminded me of
planting a garden in the springtime and all the bright colors...the beautiful
blooms soon to come.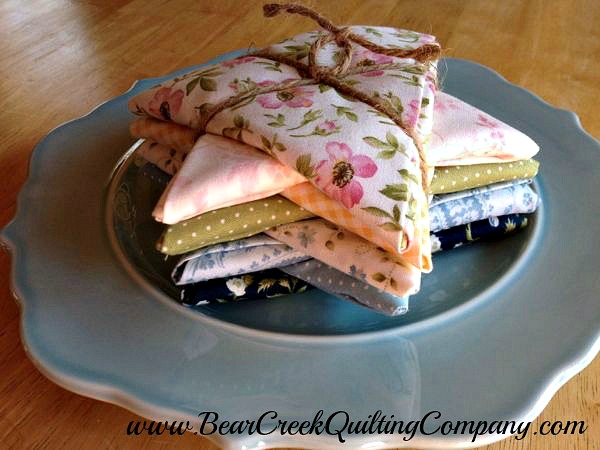 I used this lovely bundle that Bear Creek Quilting Company created.
This fabric is from the Wild Rose collection by Maywood Studio.
This bundle was so pretty, it was painful to unwrap!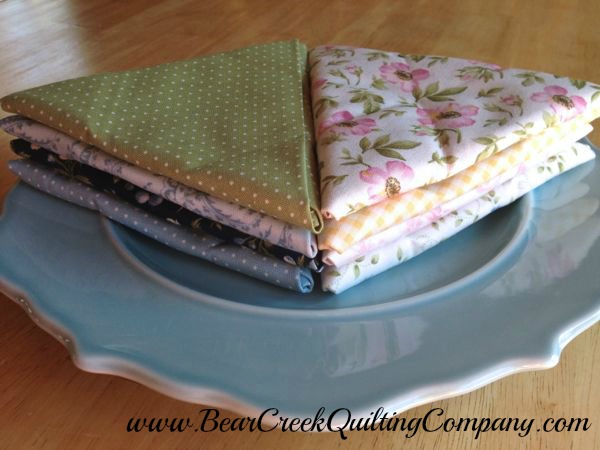 You will need 8 fat quarters. (fat quarter = approx. 18 inches x 22 inches cut of fabric)

Four light fabrics and four dark/medium fabrics.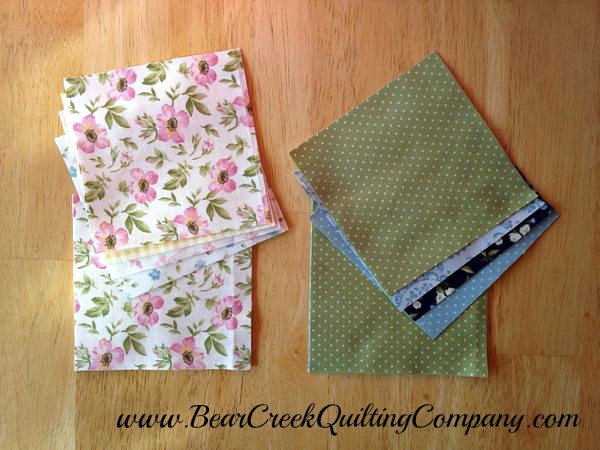 Press your fabrics and cut out (3) 5" squares from each fat quarter.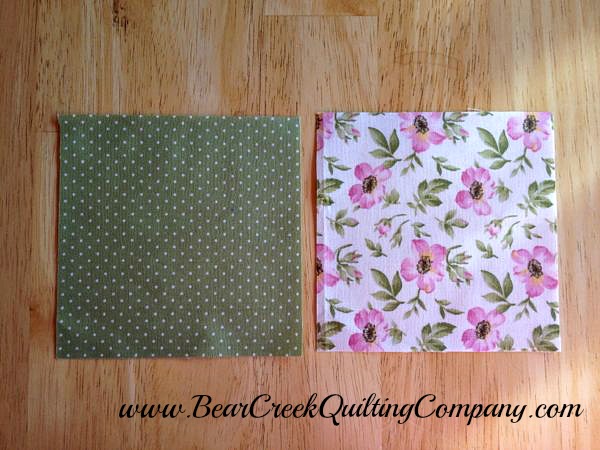 Now, pair a light square and dark square together.
You can pair them all the same or mix them up for a scrappy look.
I paired mine all the same, that means I had three of this same pink/green together.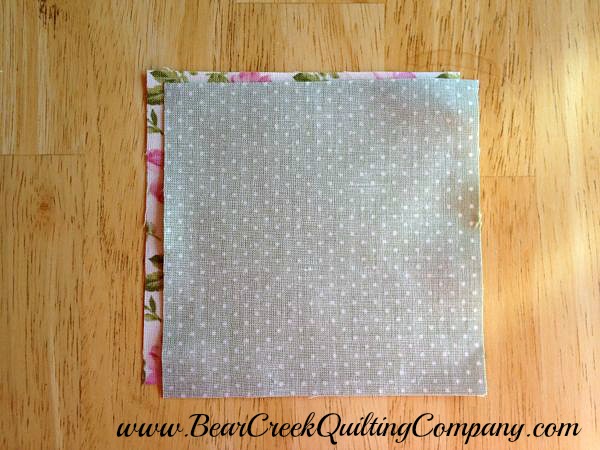 Place them right sides together.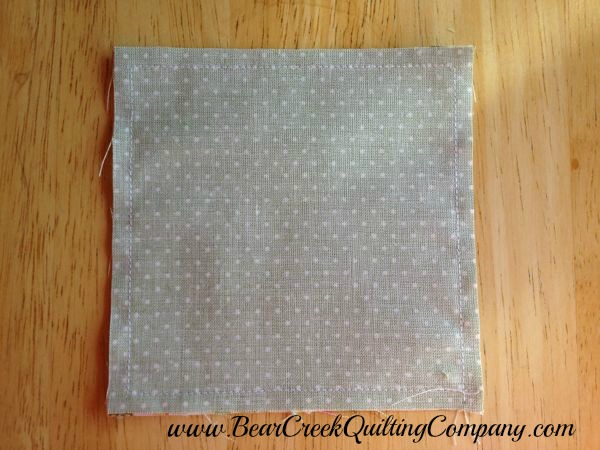 Sew a 1/4 inch seam around the entire square. It should be a continuous line,
a square within a square.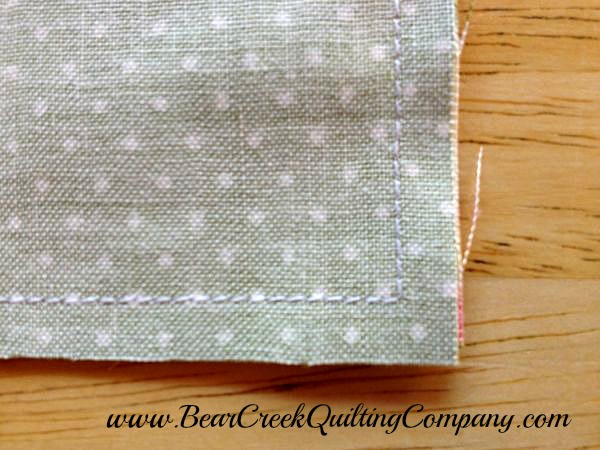 Here is a close up. It doesn't matter if you go into the seam and have to back up a bit.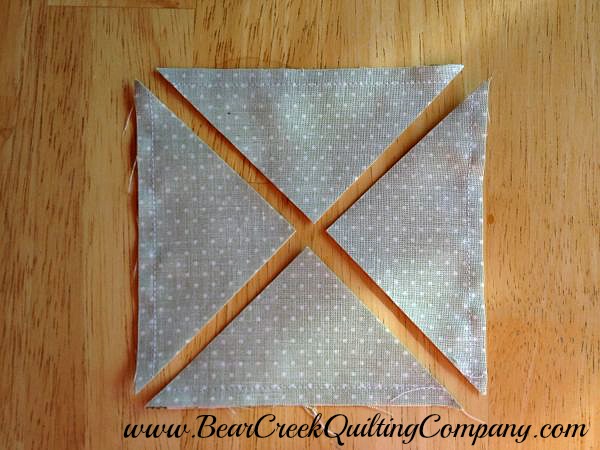 Cut your square in half diagonally. Without touching the fabric...carefully lift
your ruler and cut diagonally again. It should look like an "X".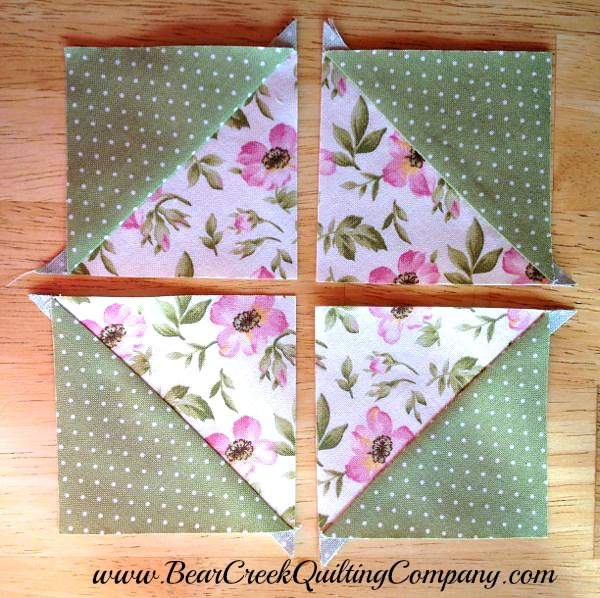 This will yield (4) Half Square Triangles, easy right!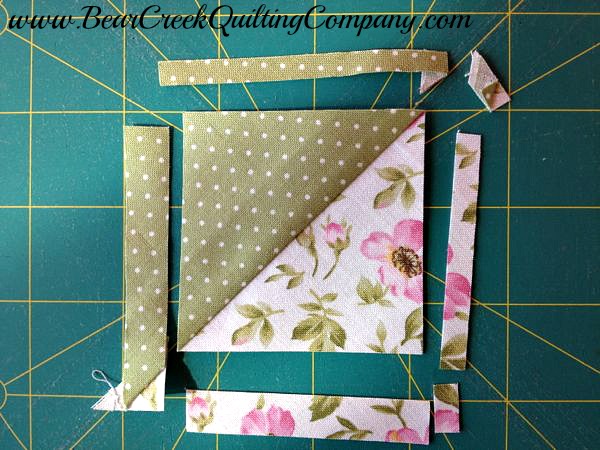 Trim each Half Square Triangle down to a 2 1/2 inch square. There is plenty to
trim, so everyone should get a perfect Half Square Triangle!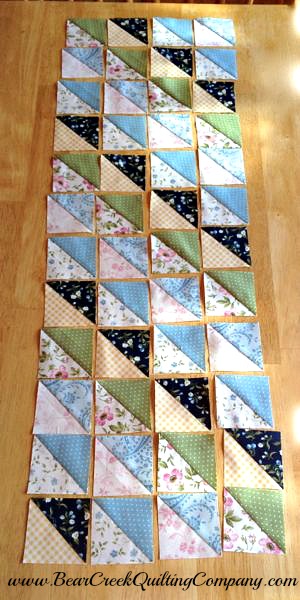 Layout your Half Square Triangles how you like. I used a diagonal row setting.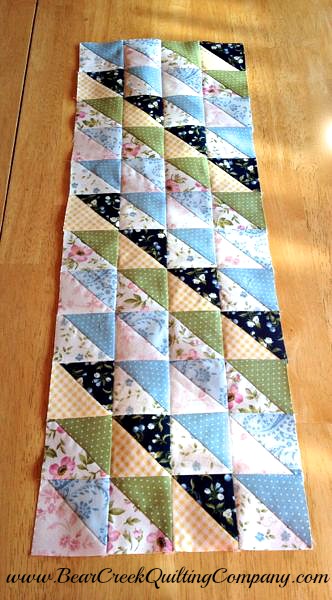 Then sew your rows and columns together for your center panel.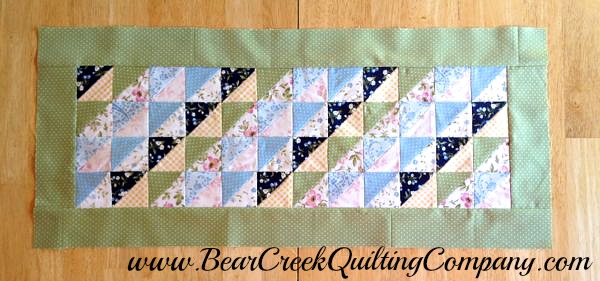 Choose one of your fat quarters that you would like for a border and cut
what is left into 2 1/2 inch strips.
You will need (2) 8.5 inch for the right and left borders. Join those first.
Next, you will need (2) 28.5 inch strips for the top and bottom borders.
These will have to be pieced to get them long enough. Join to the top and bottom.
Your top is DONE! Now, layer up your quilt sandwich and quilt as desired.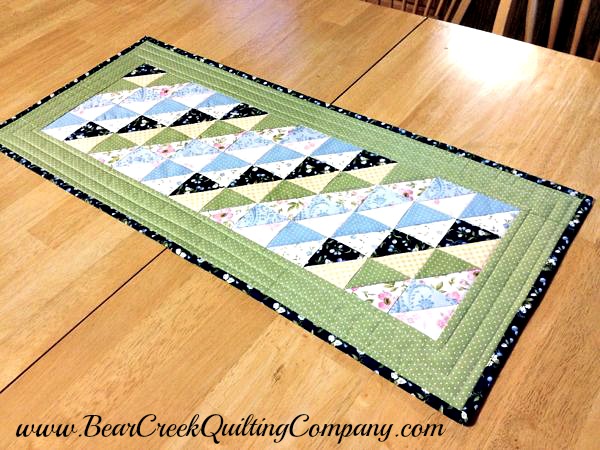 I used the rest of a fat quarter to do my binding. I cut 2 1/2 inch strips
and joined them together.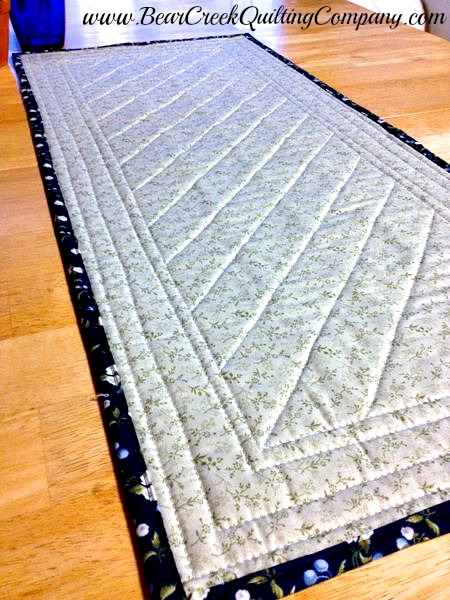 I quilted mine along the diagonal setting using Aurifil 50wt. cotton in light grey.
Happy Quilting!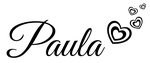 ♥♥♥♥♥
Spring Garden Table Runner was designed and created for Bear Creek Quilting Company by Paula of The Sassy Quilter