Posted by Shari on March 24th, 2017
Give-Away Time!
Our friends over at Aurifil sent us a beautiful Ice Cube thread collection to give-away to one of our lucky followers! What an awesome prize to give away and a big

THANK YOU

to Aurifil for sponsoring.

If you are new to Aurifil, here is some useful information:
Aurifil has over 250+ colors that come in a variety of thread weight sizes, including 12 weight, 28 weight, 40 weight, 50 weight, floss, wool and the new 80 weight.

The color of the thread spool holder is your reminder of the weight: 12 weight and wool are a red spool, 28 weight is grey, 40 weight is green, 50 weight is orange, floss and 80 weight comes on a wooden spool.

Check out Aurifil's web page for more useful information about all their threads, uses, free designer patterns, and more.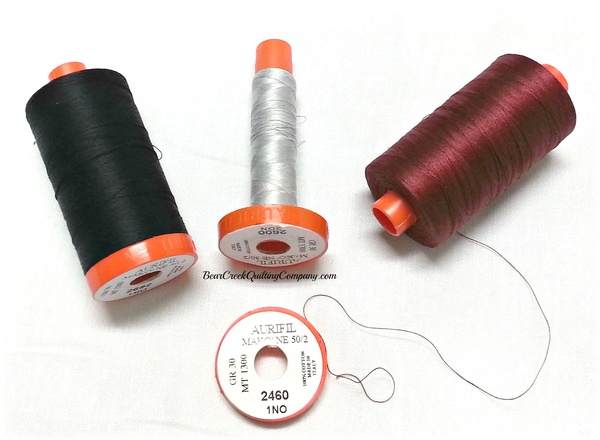 Another helpful tip is how to find the tail of thread on your new large Aurifil Thread spool - that bottom button disk comes off! Remove the bottom base from your large spool and you will find the loose end.




Give-Away Prize Details:

The Ice Cube Aurifil Thread Collection is 12 spools of 50 weight Mako Cotton; 1422 yards each.

Colors in this beautiful collection are:
1103 - Burgundy
1318 - Dark Sandstone
2024 - White
2312 - Ermine
2325 - Linen
2600 - Dove
2625 - Arctic Ice
2692 - Black
2905 - Army Green
5013 - Asphalt
6726 - Airstream
6734 - Swallow



How to enter the Aurifil Ice Cube Thread Collection Give-Away:
Give-Away Closed
1.

If

you Facebook, LIKE Aurifil's Facebook page HERE.
(If you don't Facebook, you can still enter, see #2.)

2. Leave a comment below telling us what is your 3 favorite Aurifil Thread colors. (Your can find them all listed HERE.)


Give-Away Details:
Give-Away starts today (Friday, March 24th, 2017) and will run until Sunday, April 2nd, 2017 at midnight (Pacific).

Winner will be randomly selected and announced on Monday, April 3rd, 2017.

Give-Away is open to all Domestic US and International Customers.

Only comments posted in this blog are eligible to win. (Facebook comments are not eligible.)

No purchase is necessary to enter. Only one entry per person, please.
Thank you for participating and good luck in the give-away!


*******************************************************************
04/03/2017 Update: Congratulations to Sharon Williams, comment #538 for being randomly selected to win the Aurifil Ice Cube Thread Collection!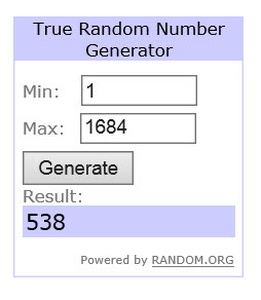 Thank you to all those that entered and Thank You to Aurifil for sponsoring this wonderful prize!