Posted by Shari on March 1st, 2021
March 2021 Give-Away from Bear Creek Quilting Company

Welcome! Thank you for taking the time to browse our website and read about this month's give-away.
March is National Quilting Month and we are working on a long list of fun activities. Be sure to follow along in our newsletter for all the upcoming announcements.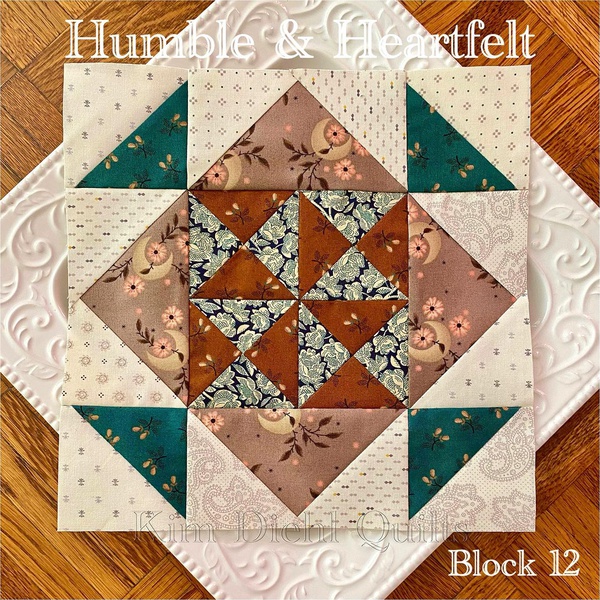 The Give-Away Treasure Box has not had a good cleaning since our move and as were sorting things out, we discovered we had an abundant of Kim Diehl related items. It 'seamed' the perfect timing for this Grand Bundle Give-Away with the upcoming release of her newest book - Simple Whatnots II - in April (2021).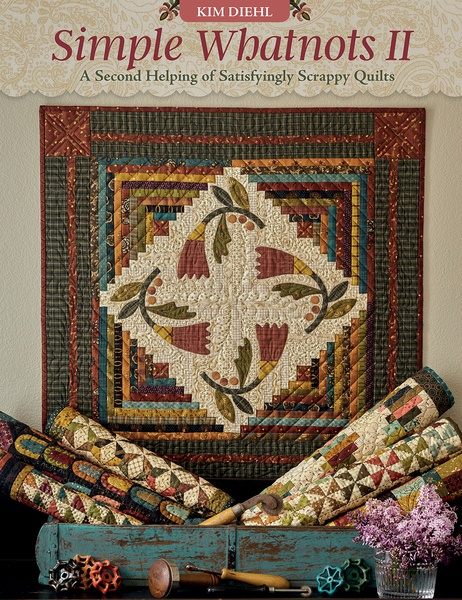 Simple Whatnots II by Martingale:

Proving that the best things really do come in small packages, Kim Diehl shares 18 cute-as-can-be quilt designs in this delightful sequel to Simple Whatnots. Dig into your scrap bin, box, or basket, and get ready to have some quilting fun. And be sure to read Kim's expert advice sprinkled throughout as Extra Snippet tips to help your sewing time be even more enjoyable.

Dozens of photos offer inspiration for displaying completed quilts on the wall, as table toppers, draped on a charming school desk or ladder--the options are plentiful! Layer these little showstoppers with your favorite antiques and collections to bring a bit of sparkle to even the smallest nooks in your home.



Note: These patterns are from a small mix of past Simple Whatnots Clubs. It does not include this year's (2021 Collection 10) patterns.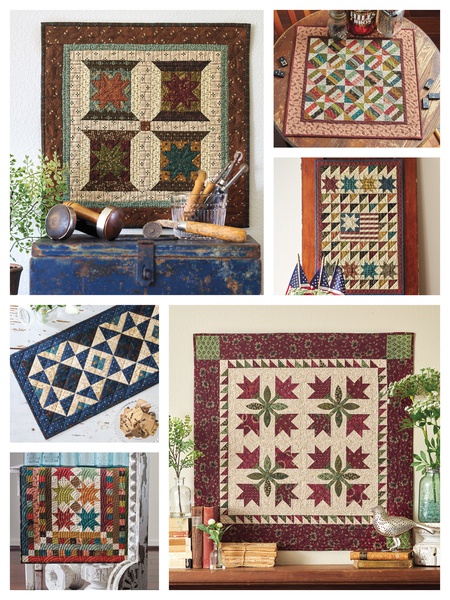 Pre-order is open and you can view the book details HERE.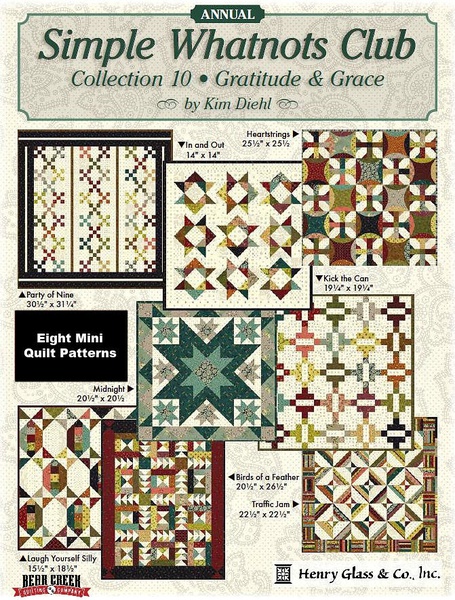 The current Simple Whatnots Club Collection 10 Kits are available. These include the fabrics and patterns for this year's release.

(The patterns can not be sold individually by request of Kim Diehl and Henry Glass & Co., Inc.)



For those that are still distancing and staying home, this kit makes for a fun project creating 8 mini quilts!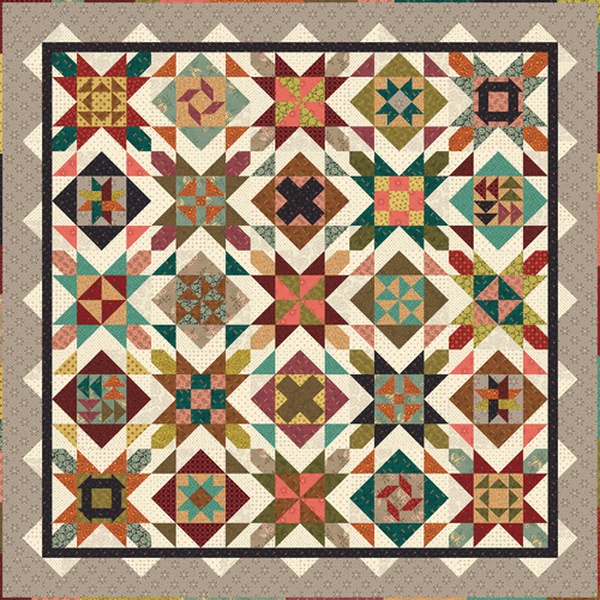 And Kim's full size quilt release for 2021 is her Humble and Heartfelt Quilt.
Quilt Kits are available HERE.


March 2021 Give-Away:

This month's give-away is a Kim Diehl Fabric/Pattern bundle!

Here's what it included:


We will also be drawing for several pattern-only winners!

Good Luck!



Give-Away Details:
No purchase necessary. Valid for US entries only. Only entries on the Gleam Give-Away tool are eligible. Must be a current newsletter subscribers at the time of drawings. Winners will be notified by email and announced in Saturday, April 10th, 2021 newsletter.


4/2/2021 Congratulations!!! Winners Announced:

Grand Prize Winner: Karen B of Lewiston ID

Pattern-Only Winners:
Cindy S of Taylorsville NC
Sue E of Daytona Beach FL
Mary Jo C of Lakeville MN
Nancy A of La Quinta CA
Joy A of Albuquerque NM
Eileen S of Cincinnati OH
Sally G of Staatsburg NY
Nina R of Kansas City MO
Sue S of Platteville WI
Roxana G of IL
Doretta C of Gallipolis OH


Thank you!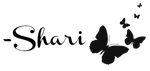 and the BCQC Team