Posted by Shari on November 27th, 2019
It's time! It's time!



One of our biggest sales of the year...
Black Friday-Cyber Monday SALE!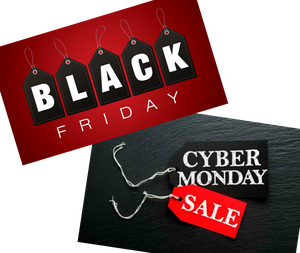 Shop early for best selection-
when it's gone, it's gone!
(These products will not be re-stocked.)


Please take the time to carefully read the details below; this will make your viewing, shopping, and checkout process much smoother. Also, please note, all Sales are Final. We do not accept any returns unless a product is deemed defective and you have contacted us for return approval. You can view our Policies page HERE.


We have so many specials, we were not able to put them all in one category.
Please browse our complete website for amazing specials in every category.
We also have a general Clearance section, a $5 Special and a $6 Special.
Tips for easier shopping:
1. You do not need to have an account or register for an account to order from our website. Place items in your shopping cart and check out when you are ready.

2. 1000's of computer devices and we can not control how our site displays (or acts) on each and every one. Using a desktop or laptop computer will make your viewing and ordering much easier.

3. At successful check-out, you will receive a Thank You screen and an immediate email order confirmation (so long as you entered your email correctly.
Also, check your Junk/Spam folder).

4. Need to add to your order? You will need to place a 2nd order and send us a quick email bringing it to our attention. (Our website is encrypted for your security and ours and we do not have access to any of your payment information for adding on to an order.)

5. Yes, inventory listed is in stock. We monitor our inventory very very carefully. If we discover a problem in processing your order, we will contact you immediately. We do not back-order, we do not substitute and we do not ship incomplete orders without discussing with you first.

6. Be aware and don't delay your shopping; your pending shopping chart does NOT protect your inventory. Someone checking out before you with the same item can cause your cart to go empty.

7. Holiday schedule: We will be closed 11/28/2019 - 12/01/2019 so our staff can spend time with their families. We will monitor our email and try to respond as quickly as we are able, over the long holiday weekend.

8. Due to increase of orders, processing will take a little longer. Please be patient. You will receive an email when your order ships.

Happy Thanksgiving to you and yours!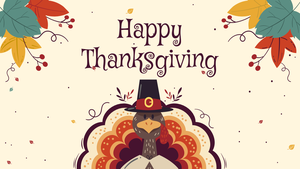 SALE Details:
No discount code needed; sale prices are marked.
Valid on in-stock items only.
Sale pricing cannot be applied to previous orders.
All orders will be processed on a first come, first serve basis.
Due to high sales volume, all orders must be placed online using our secure Credit Card or PayPal check-out.
Having trouble checking out? Use these steps listed here to clear your browser's cache and then fill a new shopping cart.
Please allow us an extra days order processing time from our normal speedy service.
Black Friday-Cyber Monday sale effective 3pm (Pacific) 11.27.2019 thru 11:59pm (Pacific) 12.2.2019.




~~~~~~
~The BCQC Team