Posted by Shari on September 15th, 2017
Project Jelly Roll, inspired by Moda, created "National Sew A Jelly Roll Day"; the 3rd Saturday in September.

This year it is 9/16/2017. What a fun way to celebrate a Saturday in September!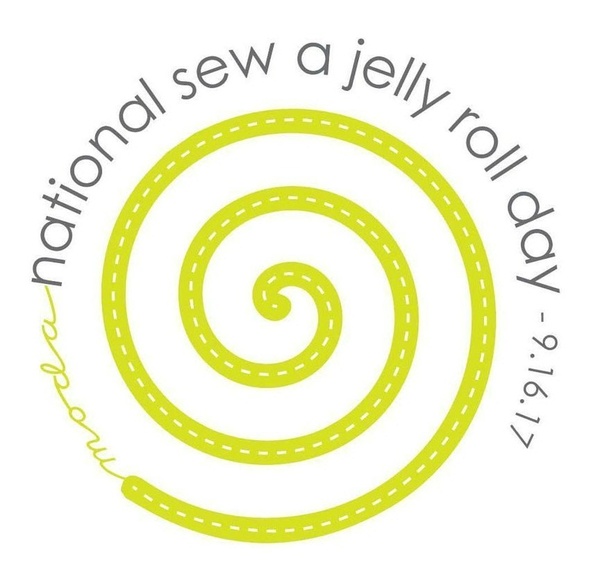 Here's the write-up about this special sewing day:
"National Sew A Jelly Roll Day celebrates quilters of every generation and skill level with event.
If you're a quilter, you collect fabric. You may also collect "pre-cuts", those tempting packages of many pieces of fabric already cut for you into charming sizes. They're so popular, there is even a special lingo associated with them – layer cakes and dessert rolls, honey buns and jelly rolls.
Recent studies have shown that many quilters collect these pre-cuts without knowing what to do with them, without having a purpose. The Jelly Roll in particular is left in it's original packaging and stacked on the shelf to gather dust. Despite a huge resource of inspiration, many quilters report that they're waiting for a special reason to break out the Jelly Roll and use it for a project.
That's where Project Jelly Roll and the National Sew A Jelly Roll Day come in. We're designating the 3rd Saturday in September of every year as National Sew A Jelly Roll Day to encourage collectors to tear open a Moda Jelly Roll and make something for themselves, as a gift or for charity! It can be a quilt or a tote bag, a pillowcase or something to wear, it doesn't matter so long as we seize the day and celebrate the joy of being a maker."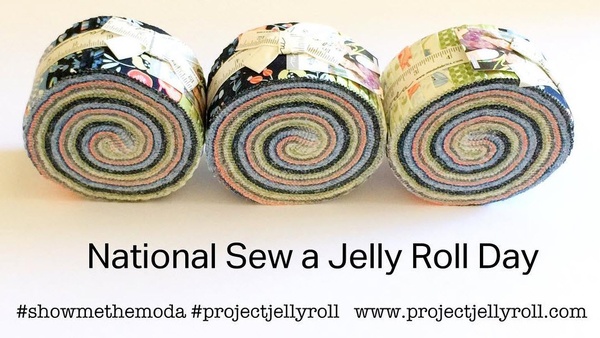 Well....we don't believe you have to have a special designated day to sew (National Sew A Jelly Roll Day)....or a special designated month (September is National Sewing Month).....but, since it has been added to the calendar, why fight it?! Right?! Any reason/excuse to sew, is a PERFECT reason to sew, in our world!



Did you know that each manufacturer has their own name for their precut products? Some are even trade-marked so other manufacturers can't use the name. So a Jelly Roll is not always a Jelly Roll; something to keep in mind when searching your favorite collections for precuts.

We have started a Guide on our website to help with the names and the descriptions. You can view it here.

See something that we are missing? Please email us directly so we can add it to this resource list. You can email us directly at web@bearcreekquiltingcompany.com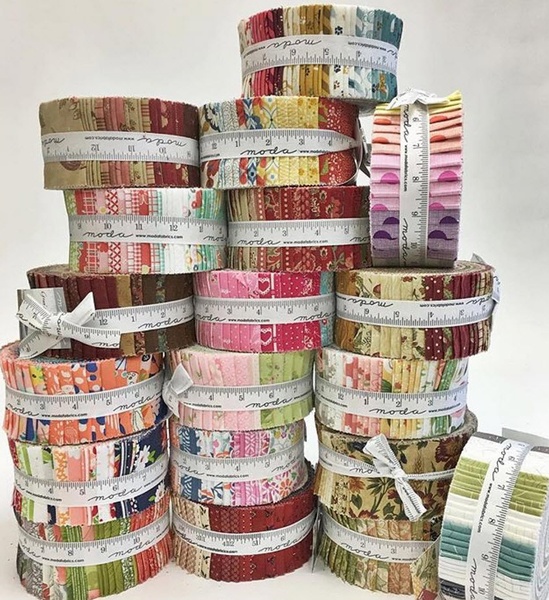 Ok, so on to National Sew A Jelly Roll Day....grab your jelly rolls, strip rolls, sushi rolls, double scoops, rolie polies, pixie strips, bali pops, or whatever the fabric manufacturer has decided to name their 2 1/2 inch strips and let's get sewing!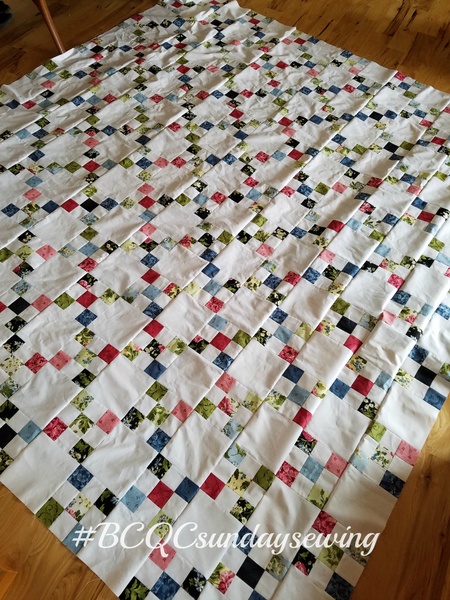 If you follow us on Facebook, you know I have been working on a Simple Irish Chain pattern (#BCQCsundaysewing) using left over strips from strip rolls of another project. Fast, fun, and simple was what I was looking for in this project! Simple strips sewn together to create nine patches and a solid 6 1/2 inch block. I can't wait to show you the finished quilt!!


Below are some free pattern ideas to help get you started. (Just click on the quilt image to follow the link.)


Rainbow Rail Fence Free Quilt Pattern: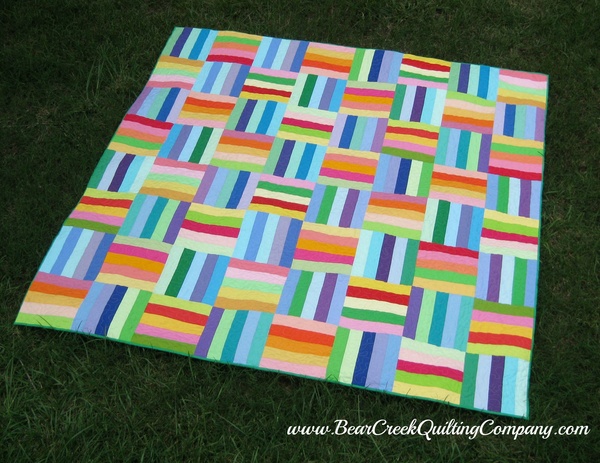 Rainbow Rail Fence Free Quilt Pattern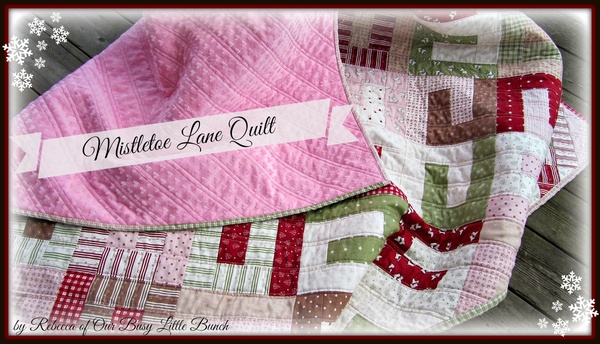 Mistletoe Lane Free Quilt Pattern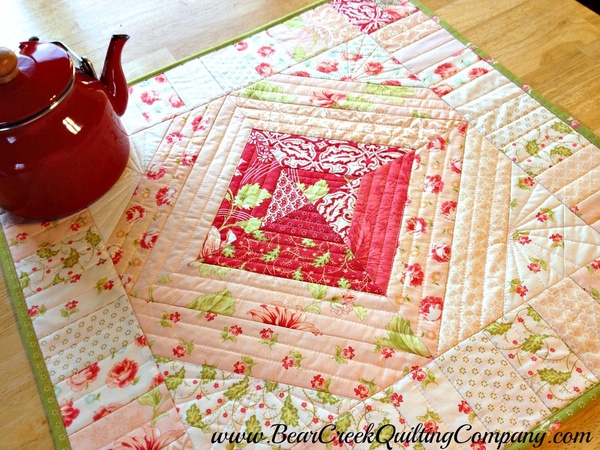 Honeysweet Table Topper Free Pattern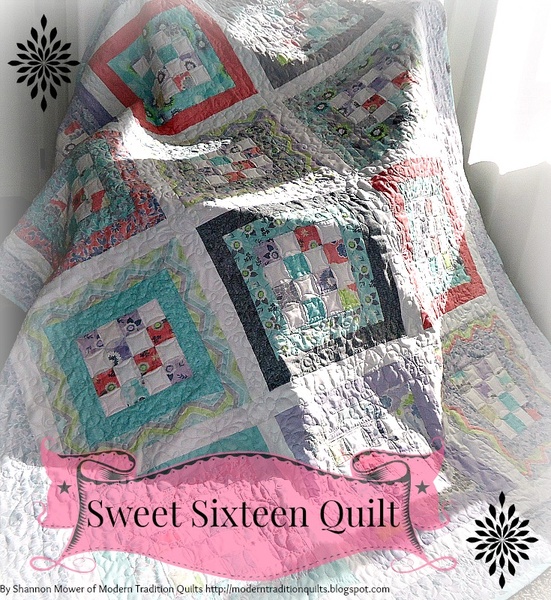 Looking for more inspiring free jelly roll/strip roll patterns? Moda Bake Shop has a bunch! (And many others free patterns for all different styles of precut fabrics.) Click "Jelly Rolls" under the right side bar labeled "BAKERY". Here's a quick link to get you started..."Bakery - Jelly Rolls"

And what would a special designated sewing day be without a Give-Away?! See details below for a chance to win one of (3) $25 Gift Certificates so you can choose your own jelly roll, strip roll, or whatever else you might like TO GET YOU SEWING!


How to enter:

Give-Away closed
1. Leave a comment below telling us what project you are currently working on.
Give-Away Details:
Give-Away starts today and will run until Thursday, September 21st, 2017.

Winner will be randomly selected and announced in our Saturday, September 23rd, 2017 newsletter.

Give-Away is open to all US, Canada, and International entries.

Only comments posted in this blog are eligible to win. (Facebook and email comments are not eligible.)

No purchase is necessary to enter. Only one entry per person, please.
Good luck and have fun!


~~~~~~~~~~~
9/22/2017: WINNERS! WINNERS! WINNERS!

Congratulations goes out to #155 Terri Allshouse, #203 Kathy Slaughter Cummings, and #362 Becky Couture!


Please email us directly to claim your prize.