Posted by Shari on October 23rd, 2019
Bear Creek Quilting Company Launches Colorful New Program For Quilters
NEWS RELEASE
FOR IMMEDIATE RELEASE
New subscription service to bring customers 365 different fabric colors throughout 2020!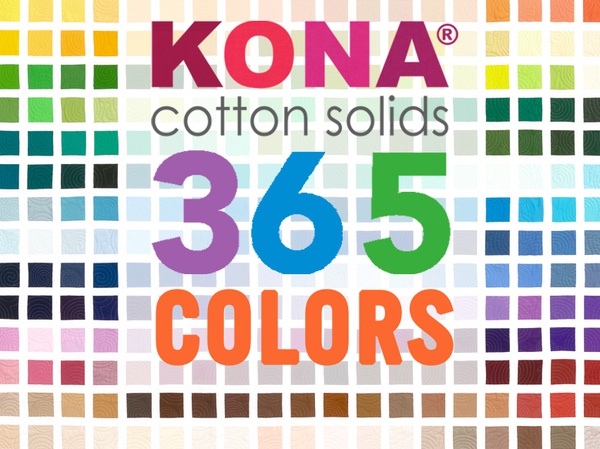 Lebanon, Oregon - Bear Creek Quilting Company is launching another spectacular program. This new program will bring wonderful and exciting colors into the world of quilters, every day during 2020.
Following up on their highly successful Aurifil thread program, Bear Creek Quilting Company is now launching a monthly subscription service to bring you 365 different fabric colors throughout 2020. There will also be a bonus color, the 2021 Color of the Year. Shipments will begin in December 2019 and continue on monthly basis through November 2020. The new subscription program will be launching immediately at https://bearcreekquiltingcompany.com/shop/category/subscriptions/

Shari Shobe, owner of Bear Creek Quilting Company, said; "I am extremely pleased to announce our new Color Your World program to help our customers build their personal color wall. With our partner, Robert Kaufman Fabrics, we are able to bring a complete package to our savvy quilting customers. Last year we helped them complete their thread collections and now we are supplying them with a complete color wall for all of their projects."
The Color Your World program will be offered in both Fat Quarter and Half Yard packages. In the first month, subscribers will get a 2020 calendar illustrating the color for each day. The calendar will also provide a free quilt pattern each month. Additionally, the program will include a fabric panel illustrating every color for the entire year. Also a complete color card with fabric swatches, along with their chosen fabric package. Each month thereafter, the customer will be automatically shipped their fabric package.
Frank Cappiello, VP of Sales, Robert Kaufman Fabrics; announced today, "We are thrilled to see the Kona® Cotton Solids brand represented in full at Bear Creek Quilting Company, with all 365 colors made available to quilting enthusiasts who seek Kona's signature beefy hand and superior quality. With such a vast array of colors from which to choose, we know that quilters are better served by the ability to browse them all in one place, and Bear Creek Quilting Company is now offering that. We can't wait to see the many beautiful Kona creations made by Bear Creek's sewing community."
Bear Creek Quilting Company was founded in 2011 with a simple dream; share our passion and love of quilting. A family run business located in Lebanon, Oregon with thousands of fabrics, notions, tools, etc. for the quilting enthusiast. Each order is prepared with extra care and diligence for fast delivery throughout the United States.


www.BearCreekQuiltingCompany.com