Posted by Shari on August 31st, 2020
September 2020 Gift Certificate Give-Away!

September.....and time for another BIG Gift Certificate Give-Away!

Gift Certificates
are a great idea for your special someone. This allows them to get just what they want; a new book, a new ruler, maybe those special new pins, or stock up on thread, and of course fabric....they can pick their own fabric!



Gift Certificates - The perfect gift for your "someone special"!

You can find our Gift Certificates in our online store. These are "virtual" Gift Certificates so no physical certificate or card is mailed. This makes it easy as a last minute gift idea.

Be sure to read the instructions carefully. An email is required so we know where to send the virtual Gift Certificate. It can go straight to your recipient's email with a personalized message or you can send to yourself to place in a greeting card for direct delivery. The details are all there, on the Gift Certificate product description page.


Prize #1: $100 Gift Certificate
Prize #2: $50 Gift Certificate

Prize #3: $25 Gift Certificate

Prize #4: $20 Gift Certificate

Prize #5: $15 Gift Certificate

Prize #6 : $10 Gift Certificate

Give-Away Details:
No purchase necessary. Valid for US entries only. Only entries on the Gleam Give-Away tool are eligible. Must be a current newsletter subscribers at the time of drawings. Images above are to display fabric prints only, not exact images of scrappy fabric bundles. Winners will be notified by email and announced in Saturday, October 10th, 2020 newsletter.


10/8/2020 Congratulations!!! Winners Announced:

Sharon M
Linda W
Barb S
Jacqui S
Mary D
Jean B

Gift Certificate details have been emailed. Thank you!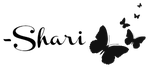 and the BCQC Team