Posted by Shari on November 30th, 2020
December 2020 Bear Creek Updates & Fabric Bundle Give-Away!

Welcome to December!

A few quick updates and then on to the December Give-Away....

Is there anyone left out there that doesn't know we are moving?! I feel like I have been shouting it from the rooftops in preparation. Well, it's time! Packing day is Tuesday 12/8 and moving day is Wednesday 12/9. Our office and order processing will be closed those two days. Since we are only moving 5 miles away from our current location, if all goes smoothly, we plan to be back up and processing orders on Thursday 12/10. We appreciate your patience if it is a little bumpy those first few days. It takes time to reconnect the phone and computer lines, so there may be some slight delays in returning inquiries.

Our new facility is three times larger than our current facility. This is going to allow us to bring in more inventory than we could in the past. We are super excited for that! We understand the frustration of how quickly we sell out of beautiful new arrivals in our daily newsletters. And basic fabrics, oh boy, do we have the basics ready to arrive!

Have you seen our introduction posts about "Rosie" on social media? "Rosie" is a Gammill Long Arm Quilting Machine on a 12 foot table. "Rosie" uses a computerized Statler Stitcher to stitch her edge-to-edge (E2E) or all-over designs. We have ordered a nice color assortment of thread for "Rosie", as well as pre-packaged Quilter's Dream batting. We have created a library of 25-30 tested machine quilting designs to get "Rosie" started. "Rosie" will be ready to start receiving local long arm machine quilting orders in January (earlier, if possible) and mail order long arm machine quilting orders a short time after that. (Website programing is in the works for mail order long arm machine quilting orders.)

Due to remodel construction delays and unfortunately that nasty little virus that is still running around, our Pop-Up retail area will not be available until Spring. While our first order of business is settling in to our new facility for processing orders, it is also our top priority to keep our staff safe and healthy. We will be "by-appointment" for machine quilting orders and local order pickup. Local order pickup website programming is also in the works with our web team. Please be patient. We know you are excited and so are we. All announcements will be in our daily newsletter, as they become available.

Videos?! We have it on our wish list to bring you videos. More on that coming in January 2021.

Ok, I think that about sums up the highlights. Behind the screens, we are working on a lot of details to make the move a smooth transition. We truly appreciate all the emails, and little notes on your orders with your encouragement and excitement.


December's Fabric Bundle Give-Away is posted below. Good Luck!!


There is no better place to be than over-looking the peace and tranquility of the lake. The best journey always takes you home. We all know that home is where the heart is and this new collection from Bonnie and Camille comes straight from the heart. Were going back to our Moda beginnings and the mother-daughter colorways that launched our first collection.

At Home with Bonnie & Camille pays tribute to that journey by showing where we are going and where we've been. This collection is full of beautiful florals and textures, vintage prints, and versatile basics and combines the blue, aqua and gray of Camille's home with Bonnie's favorite red, linen and green. Use the color ways separately or mix them to make beautiful quilts to use in every room of your home. After all, the best journey always takes you home.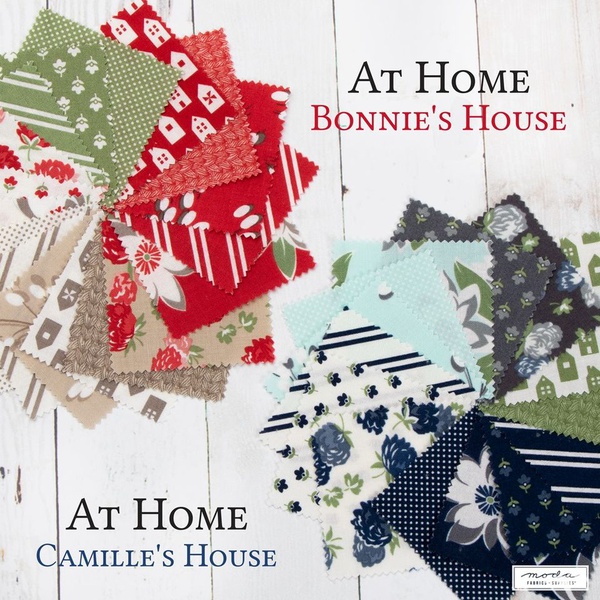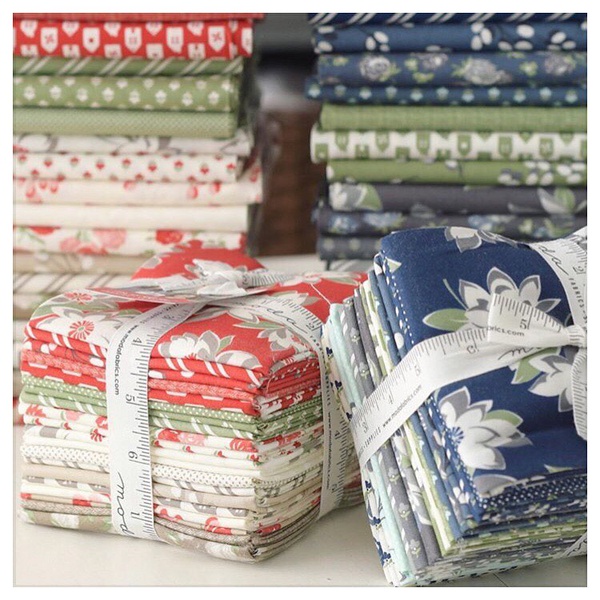 Give-Away Details:
No purchase necessary. Valid for US entries only. Only entries on the Gleam Give-Away tool are eligible. Must be a current newsletter subscribers at the time of drawings. Winners will be notified by email and announced in Saturday, January 9th, 2021 newsletter.


1/4/2021 Congratulations!!! Winner Announced:

Dorian S. of Ketchikan, Alaska

Thank you!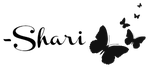 and the BCQC Team