Posted by Shari on March 21st, 2014
Round Robin - Let's Get Started!
Our Spring 2014 Round Robin Quilting Circle starts today and I welcome you to
follow along in our adventures.
There is 8 fabric-loving members in this quilting circle, myself included,
sprinkled throughout the US. Our growing quilts will be well traveled by the time they
return to their starting original owners.
To begin, we are each going to create the starting row of our own quilt. The starting
row will measure approximately 9 inches tall by 52 inches wide. (This is only a guideline.
We have no rules and Quilt Police are not allowed.) Then in three weeks we are going to
ship our starting quilt row and our own selected accompanying fabric to the next person
in our circle.
Then the fun really begins! Each member is going to have two weeks to use our
accompanying fabric to add on a row to each quilt. We can do applique, we can do
paper-piecing, we can do traditional blocks, we can create whatever row design that
complements the growing of the quilt.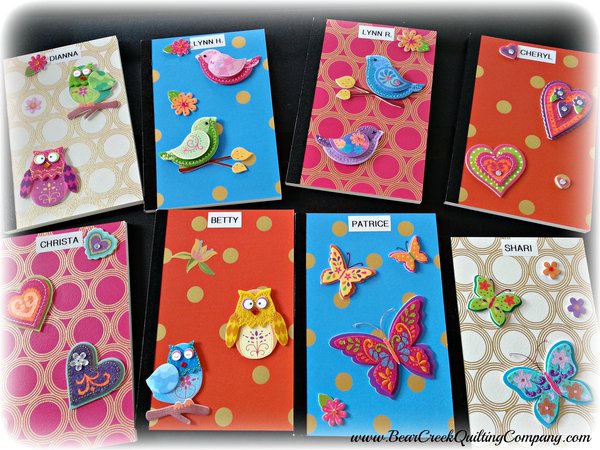 I decorated fun journals for each quilt owner. (This takes me back to my days of being a scrap-booking-aholic!)
Their journals will travel with their quilts allowing each member to journal a message to the owner. At the end, each quilt owner will have their completed quilt top, a fun-filled journal from each member in the quilting circle and a signed quilt label.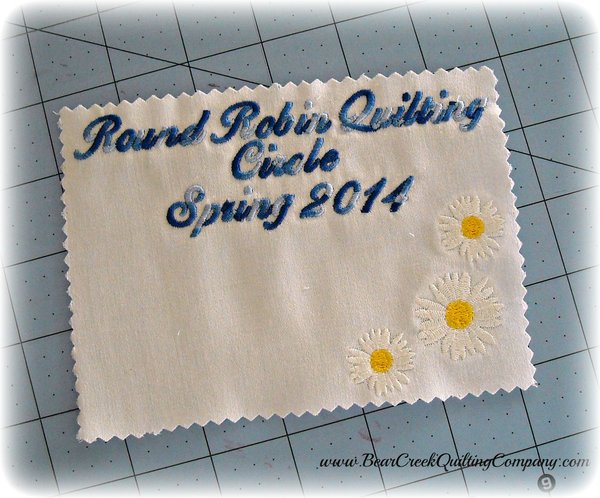 I had these pretty quilt labels embroidered for all quilting circle members to sign. I thought this would be a great reminder of all the quilting circle members that contributed to each very unique quilt.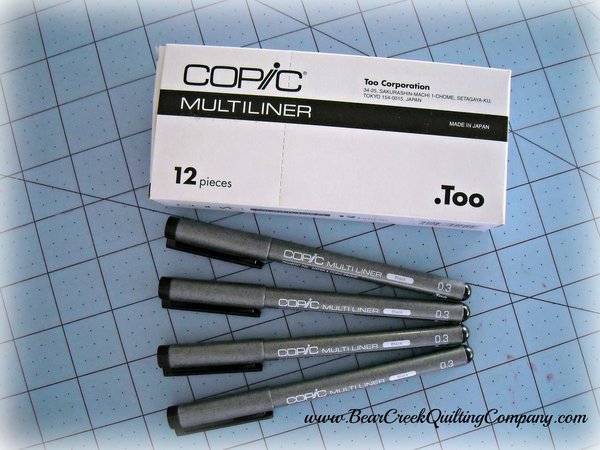 A Copic permanent fabric pen was recommended for signing on fabric quilt labels. I have since learned that they are alcohol based rather than water based and this is what makes them perfect for permanent fabric marking. (I sent one to each quilting circle member so we will report back our findings.)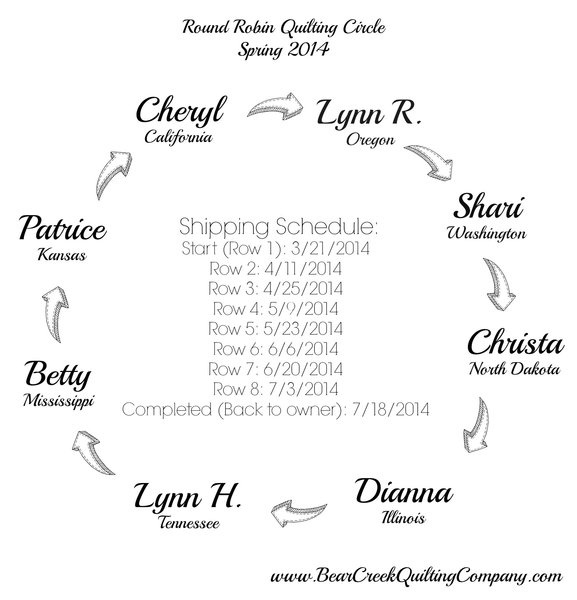 Here is our schedule of everywhere each of quilts will be traveling as they continue around the circle until completed. Oh the stories our quilts will tell, if they could speak! (This is why journaling will be fun!) Maybe we should have called this the Traveling Quilt Round Robin. Hmmm, might be an idea for the next Quilting Circle!
So, follow along as we journey around the quilting circle. Our quilts will be a secret from each other until the final reveal but sneak peek pictures are allowed.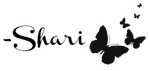 Interested in joining our next Round Robin Quilting Circle? Get your registration form here.