Posted by Shari on April 1st, 2019
The search for Bear Creek Brand Ambassadors begins....


Have you noticed a few new changes to our website and newsletters?

Our original logo was a starting thought on a restaurant napkin and it had served us well. But it was time for some "polish". The original logo made it difficult to order specialty logo'd items; the font was just too hard to work with.



With the help of a local graphic designer, we asked for minimal changes but something a little cleaner and easier to read. When ideas were presented....we fell in love with this fresh new design!



Working with the new design has allowed us options (besides being a user friendly graphic for all our online needs); such as....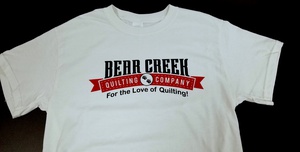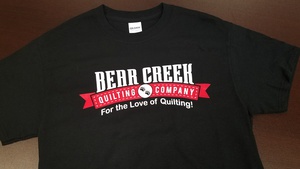 T-Shirts....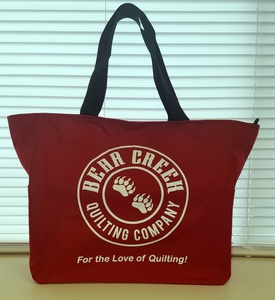 and Tote Bags! And that is just the start. More items will be coming soon. If you have product suggestions, send us an email. We would love to consider ideas.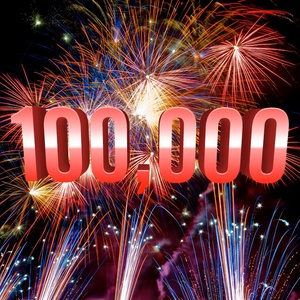 As we worked through our list of updating our logo, we celebrated a Facebook Milestone of 100,000 fans. Yeah! The timing was perfect. Our Bear Creek Facebook Page was created in April 2012, just 7 short years ago. Happy Facebook Birthday Month to us!


With all our loyal customers and social media followers, we are always surprised we never get a mention when someone asks "Where do you purchase your online fabrics from?"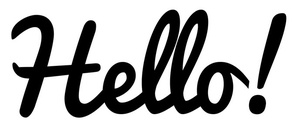 Hello??!! We read the love in your emails & order notes but....we never get a mention? We want to change that. We are promoting our biggest fans to help be our sales force!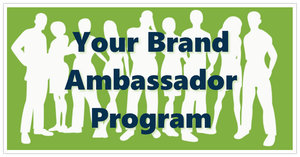 When we searched for definitions of a Brand Ambassador, here is what we found:
Definition:
A brand ambassador is a person who is hired by an organization or company to represent a brand in a positive light and by doing so help to increase brand awareness and sales.
Qualities:

Passion! Some people have a natural ability to draw others to them. The right brand ambassador should be passionate and exude a positive energy that will attract other like-minded people to them. Your brand ambassador helps foster a strong connection between your customers and your brand

.
1. No One Will Love You Like They Do
"When you first launch or start working with a company, you'll be inundating your friends and family on social media with every new blog post and company update you possibly can. That's natural, and it's good to be excited, but let's be honest: Eventually, your contacts will probably start to glaze over your updates. After all, your immediate network is a huge fan of you—but not necessarily a fan of your product.

This is where having an online community of brand ambassadors who are just as excited about your company and vision as you are can work wonders. You don't have to do all of the sharing—because they will. When your company posts a new update or launches a new campaign, your brand ambassadors will be thrilled to pass it along to their networks, too—helping spread the word about what you're doing to many more people than you could reach on your own.

While brand ambassadors can be paid for their work, there are many who will represent your company for free, just because they're excited about it."



We are looking for 15-25 Bear Creek Brand Ambassadors to get things started. And we came up with a few qualifications (and the reasons why).

1. You need to have ordered from us in the last year or two. (How can you promote our great packaging, quick shipping, and quality fabrics if you haven't experienced it first hand.)

2. You need to be active on Social Media. (We follow a lot of private Quilting Facebook Groups and seldom get any mentions.)

3. You should be part of a local sewing group or guild. (Again, who is shouting from the stage promoting us? You!)


We should tell you that is

not

a paid position. (We are not out to bribe or buy referrals. This has to come from your heart and your passion to see us continue to succeed. And, marketing is already expensive. Wouldn't you rather see us stock even more fabric?) However....Brand Ambassadors can expect some exclusive treats for themselves and for sharing.


If you are interested, please send us an email and a short paragraph why you would be a perfect Bear Creek Brand Ambassador. Be sure to include how you qualify from the list above. You can email us at sales@bearcreekquiltingcompany.com


We look forward to working with you, as we brave this new adventure.
Thank you!