Posted by Shari on August 13th, 2019
How To Prepare Your Quilt Top for Machine Quilting
Well hello! It's Keelyn from The Night Owl Quilts and today I am going to share with you a few secrets to help you be one of your longarm quilter's favorite clients!

Preparing your quilt top is simple and will help make sure you get the best possible results, when it is returned to you all quilted, and one step closer to being finished.

Let's jump right in!

1. Square the Quilt Top:
This is the most important aspect of your quilt top in regards to quilting. When your top is square it will ensure that the quilting is square, there aren't any puckers or tucks, no wavy borders and everything is uniform. Having a square top begins at the piecing level, if you square your blocks as you go, make sure your seam allowance is uniform and your borders are not longer than the sides, then you're doing great!

Adding borders can be challenging, there are several YouTube videos and tutorials on how to add them so they don't stretch and shift when they are attached. The easiest way is to cut your border fabric parallel to the selvage edge of your fabric. There is less "stretch" to the fabric this way as opposed to cutting the width of the fabric. Another benefit is that you can get enough yardage to keep your borders one piece. Of course that is not always possible, so it is very important to measure, measure again and then maybe measure one more time before you cut. You want your quilt edge to match your border, not the other way around.

2. The Quilt Backing Fabric:
Backing size does matter! It is so important that the quilt backing you provide is at least 6-8 inches wider on all sides. This means if you have a top that is 60 inches wide, then the backing needs to be 72-76 inches wide. That extra area is used on all sides. First, when attaching the backing to the frame, then after the top is loaded we use clamps to keep the backing flat and secure. I know if I am doing ruler work, and there isn't that extra on the sides, my machine will knock the clamps off. I will not confirm nor deny that this has made me seam rip and redo sections due to the sudden bump into the clamp. We also use this area to test the tension of the stitches. We can't have our tension all willy-nilly, it has to be perfect, and everyone's quilt tension could be different.

A. Quilt backing fabric also has to be square, which can be a little bit more challenging because it is larger than the quilt top, but it's the same process as squaring the top. Just measure, measure and measure again. Then measure again after you cut and trim. Again, YouTube will have tutorials on this.

B. Backing fabric is available in 108 inches wide, sometimes larger. Bear Creek Quilting Company has a HUGE selection of wide back fabrics. Wide fabric just means there is no seam on your backing and its one solid piece. You just purchase the yardage for however wide your quilt top is and BAM!

However, if you find a fabric that you just fall in love with and it absolutely matches the top you just made and you just have to have it (Not that I know what that is like, at all….) but it's only 42 or 60 inches wide, then you will have to piece your backing. This just means you have a HORIZONTAL seam attaching two pieces to make a large enough backing for your top.

For instance, if you have a 60 inch x 72 inch top, you will need two yards of wide, 108 inch, fabric OR four yards of regular bolt fabric. It will need to be in two yard sections and then sewn together on the long side (or the selvage side). The seam needs to be horizontal due to the way it is loaded on the quilting frame. Some frames are large enough that the quilt might be loaded sideways as opposed to up and down. Horizontal seam means that when the backing is loaded onto the quilting frame, it will remain straight and evenly taught as the top is quilted. If the seam is vertical it has a chance to be taught at the seam but not on either side, which can cause puckers and extra fabric as the top is quilted.

C. Iron your quilt backing fabric, especially if there is a seam. This will keep it crisp and flat as it's rolled to and fro on the frame.


3. Trim Quilt Top Threads:
This can be a very tedious task. The more pieces to your quilt, the more raw edges there are. The more you sew on your blocks and the more you handle them the frayed they get. Unruly threads can get caught up in the quilting, those rogue threads can also show through on lighter fabrics. If you have a great white, crisp, clean looking sashing, you could end up with a striped sashing but the stripes are from the rogue threads on the back of the quilt top. Trimming threads might be one of those sit-in-front-of-the-TV-while-you-clip-away tasks.

4. Press the Quilt Top and Backing Fabric:
I mentioned ironing the backing, but it is also important to iron the top. The flatter your seams are and the crisper your top is, the straighter and easier it will be to quilt. Some longarmers will iron the top and backing for you but usually at a cost. If we quilt wrinkly fabric, it will still be wrinkly when it's done, just quilted.

~ Wrinkles should merely indicate where smiles have been" – Mark Twain

5. Secure Edge Seams:
I quilt a lot of Quilts of Valor and there is one group I get tops from that have serged the edges of their quilt tops. Holy cow! Do I love that or do I love that?! It is such a good idea to secure your edges. Just using a basting stitch, or a long stitch and sew around your top at 1/8 of an inch. We will use a 1/4 inch to secure the quilt to the batting and backing, so an 1/8 inch is perfect. Neither stitch line will be visible once the binding is added. This step will make sure your edge seams won't come apart when the quilt is handled and secured to the backing.

I made a quilt for my husband, which had a lot of piecing. I didn't secure the edges and didn't notice that some of the seams had come undone until it was on the frame and I was in the middle of quilting it. I had to get creative. I know my husband wouldn't care, and that's even if he notices, which he won't. But we can't do that on a customer quilt. Again, some longarmers might offer to fix these, but that is additional cost to you.

6. Clean, Odor Free:
This day and age more people are highly sensitive to odors and fragrances. This step goes both ways, if you submit your quilt clean and odor free, you should receive it in the same state, only quilted. I have heard of longarmers refusing quilt tops for strong odors, so this is definitely something to be aware of.

7. Keep Quilt Top, Batting, and Backing Fabric Separated:
No need to put a million pins in your quilt sandwich before you send it in. Backing, batting and top should be folded separately as they are loaded independently of each other on the quilt frame.

8. Talk To Your Longarm Machine Quilter:
Be sure to talk to your quilter, before, during, after. Ask questions, explain what your expectations are, shop around if you want to. You put all that time and effort into your quilt top, you want to be happy with the end result. Your longarmer wants you to be happy too!

Quilting really is a labor of love, there are so many steps, decisions, thoughts and effort that are put into them to make them special. Even though you aren't the one doing the actual quilting, you still do your part to make that step successful. Longarmers want you to love the result of what they do and because you take the time to prepare your top for quilting, you are very involved in that part of the process. There is always someone to quilt for – QUILT ON!!


We hope these tips from Keelyn are helpful. A big Thank You! for her putting this article together.

What other tips and tricks do you have for the best possible machine quilting of your quilt tops?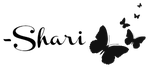 and the BCQC Team