Posted by Shari on August 26th, 2014
Round Robin Quilts are finished!
It is amazing to think back to March, when this Round Robin started. At times, it seemed difficult to stay on a two-week rotating schedule but in the end, WE DID IT! We completed eight beautiful quilts; each one being more unique than the next. And an amazing quilting circle friendship was formed.

Here is a photo recap of the finished quilts. In the beginning, we had each started with our own personal selection of fabric and created our first row before shipping off our packages to the next member in the circle. You can find that blog post here.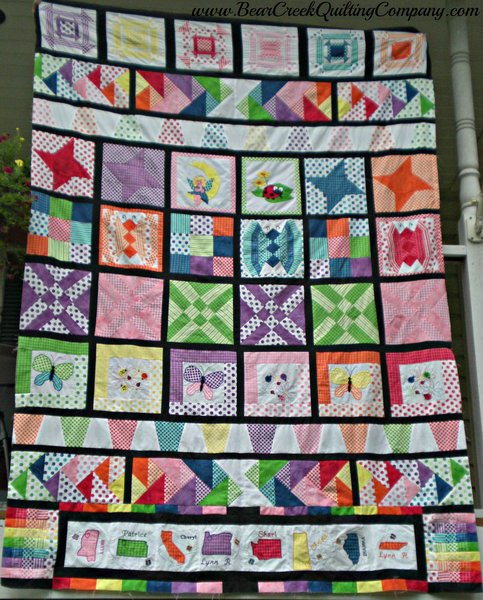 Betty's final quit top...fun colors in solids, dots, strips and more! And all of our home state outlines are included!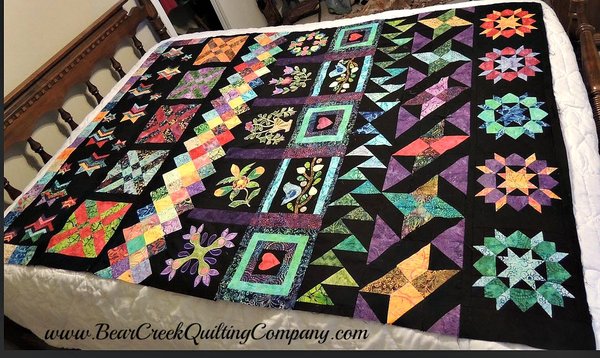 Cheryl's final quilt top...a happy quilt to work with in a rainbow color spectrum of batiks!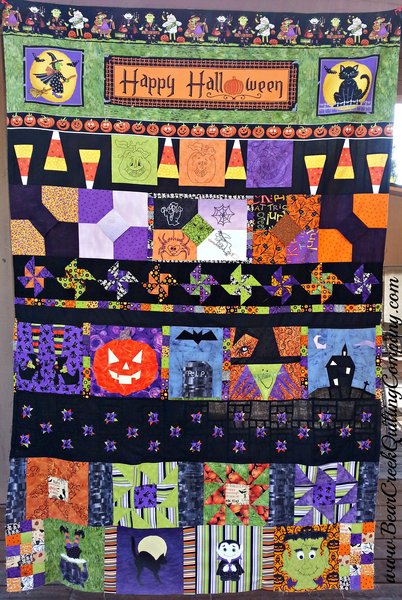 Christa's final quilt top...this Halloween theme was so much fun to work on. Christa had originally thought this would be a wall-hanging and since I was to add the last row, I couldn't resist but to create a fun header, just in case she decides to hang it on a wall...a very big wall!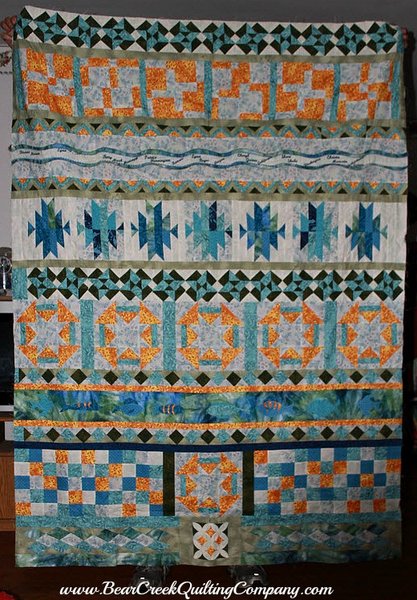 Dianna's final quilt top...soothing blues, greens and oranges in batiks and prints give this quilt lots of movement without over doing it.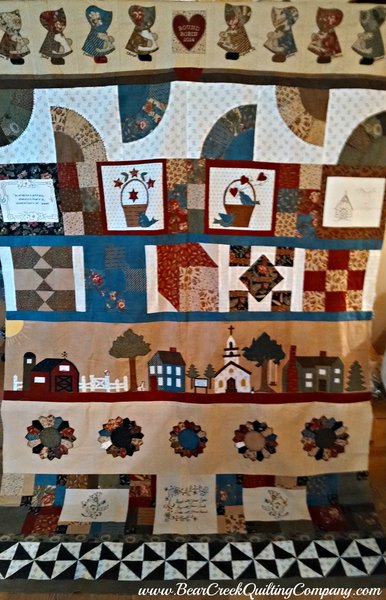 Lynn H's final quilt top...what can I say?! One of my favorites (but I like all them for various reasons). Those adorable Sunbonnet Sues were added after it left me and it's a good thing because I don't think I would have given this quilt up. It matches with my living room and couch perfectly!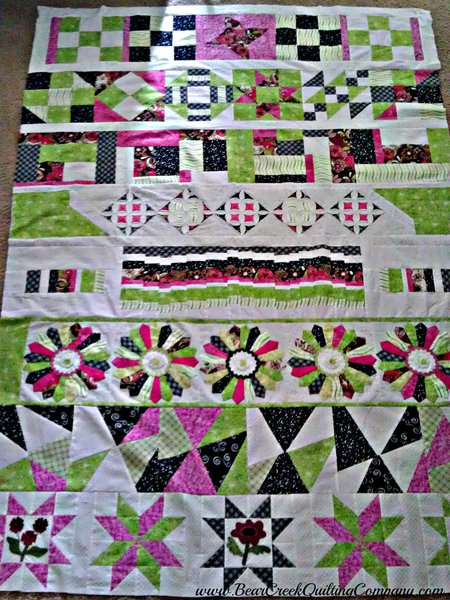 Lynn R's final quilt top...the wild quilt with bright pink and lime green! This was a fun challenge and it come together beautifully. I love those dresden plate daisies!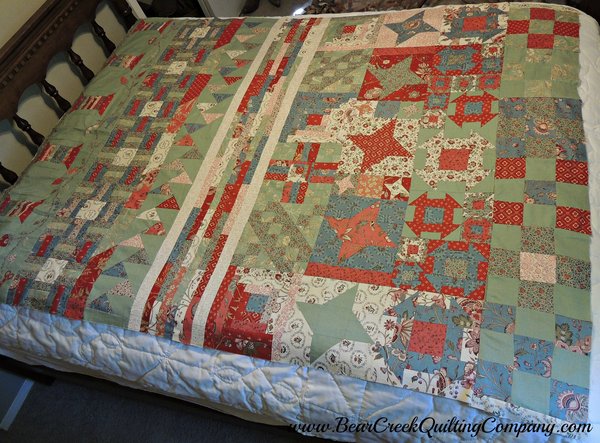 Patrice's final quilt top...a twist on a sampler quilt with all the beautiful traditional blocks built row-by-row! If you look at the left of the picture, you can see that adorable row of thread bobbins along the top. Beautiful!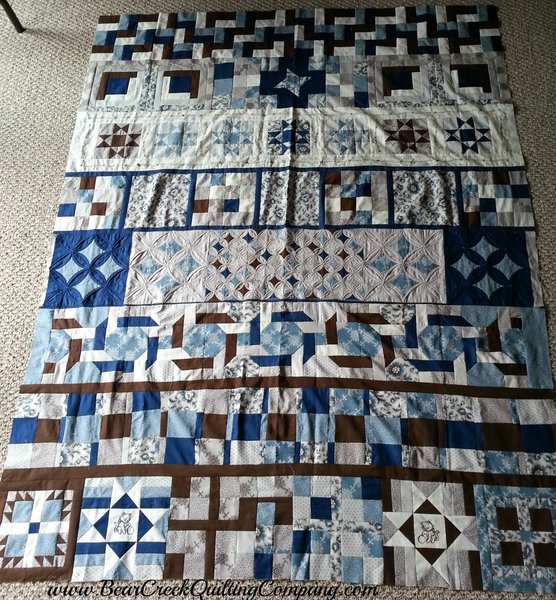 Shari's (mine!) final quilt top...(forgive my photo) - I was so excited to open the box and lay it out and it still needs to be pressed. I travel with my first ever quilt and it is starting to get a little ragged and I had told the ladies that this Round Robin quilt would be my replacement quilt. Now I will have thoughts of 7 new quilting friends traveling with me!
This has been an amazing journey of learning new techniques, stretching our creative minds and having a lot of fun. The reward is more than can be described in words.

Thank you for following along on our journey!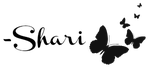 Interested in joining our next Round Robin Quilting Circle? Get your registration form here.