Posted by Shari on April 12th, 2015
Airmail Envelope Quilt - Part 1: Fabric Requirements

Hello! I am Pat from Life in the Scrapatch blog and I am so happy to share this quilt and tutorial with you. Thanks to Bear Creek Quilting Company for sponsoring this quilt tutorial and hosting me.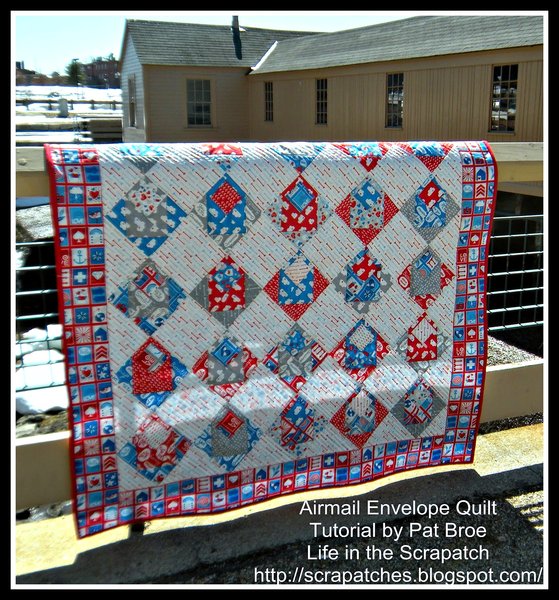 This envelope block and quilt was designed by me and inspired by this bright and happy fabric:
Airmail from Moda Fabrics by Eric and Julie Comstock.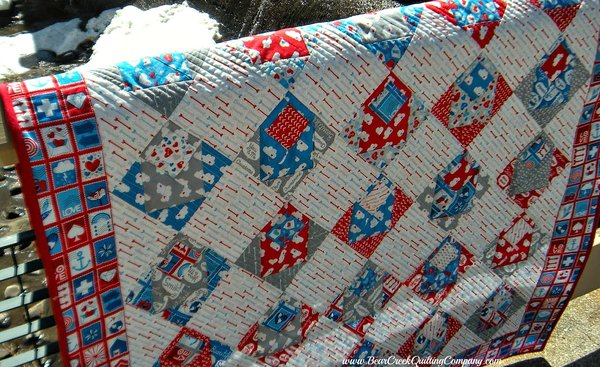 I saw this fabric and the image of an envelope quilt block popped into my head. I researched envelope blocks online and did not find the same block that my quilty muse wanted to make so I sewed a test block of scrap fabric and then used EQ6 to design the block and layout of my quilt.
I love this quilt!
Here is my four part tutorial if you would like to make this quilt, too...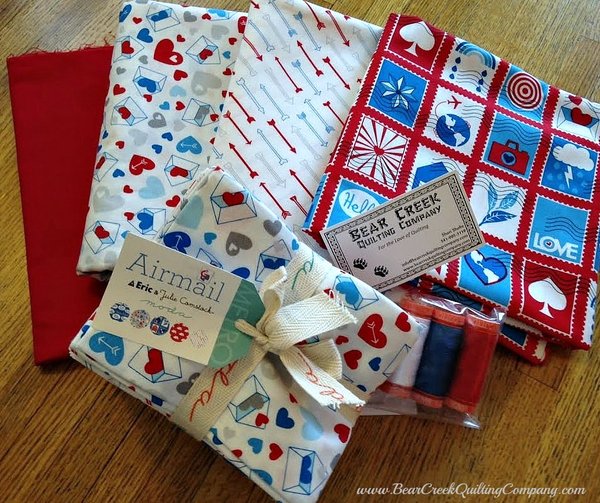 Airmail Envelope Quilt Fabric Requirements:
Blocks: 1 - Airmail Fat Quarter Bundle

Background: 1 3/4 yards Airmail Cupid Arrows Multi

Border: 1 yard Airmail Postage Love Red

Binding: 1/2 yard Kona Solid Cardinal

Backing: 3 1/2 yards Airmail Happy Mail Cloud

Batting: 52 inches by 60 inches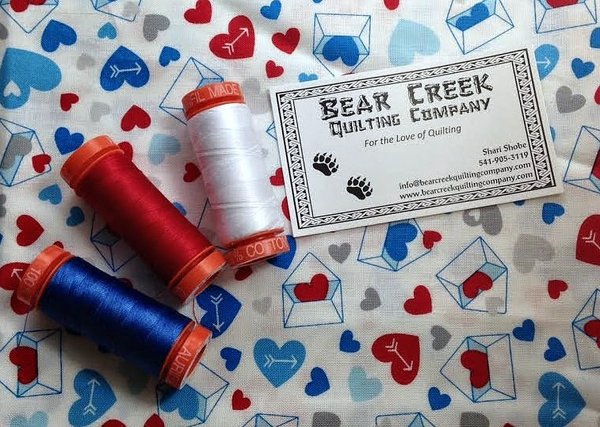 Thread: Mako Cotton by Aurifil

My FAVORITE thread!

Quilt Layout: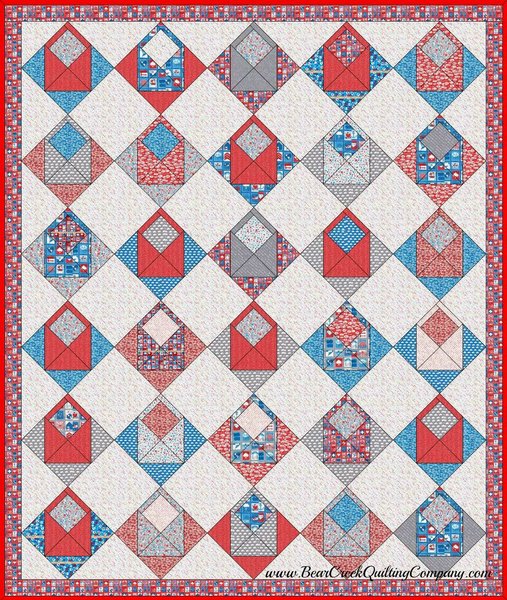 Quilt Size: 47 inches by 55 inches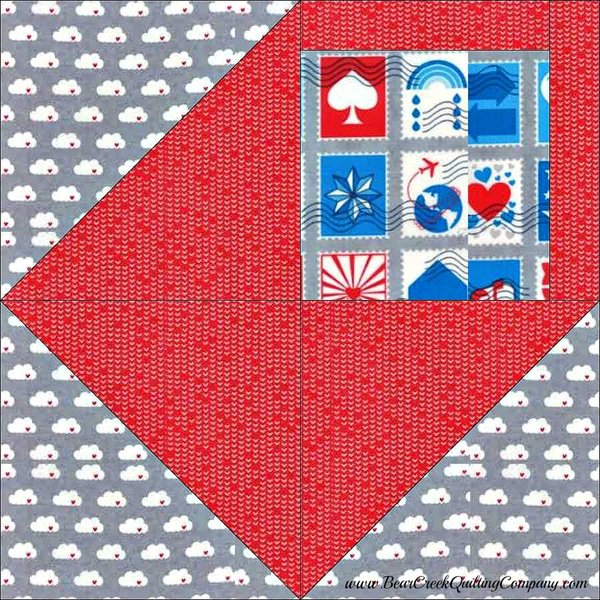 Airmail Envelope Block:
6 inches finished; 30 blocks



Coming Soon: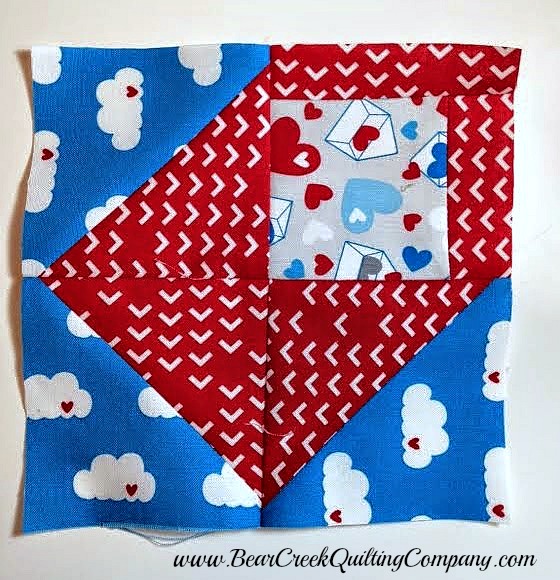 Part 2: Sewing The Blocks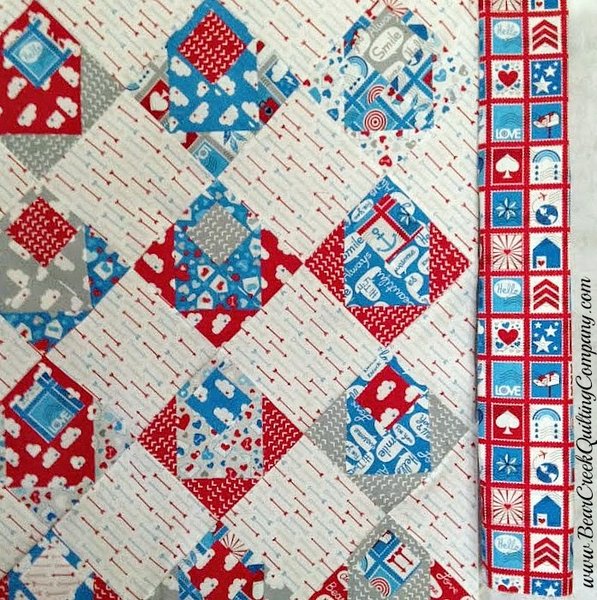 Part 3: Piecing The Top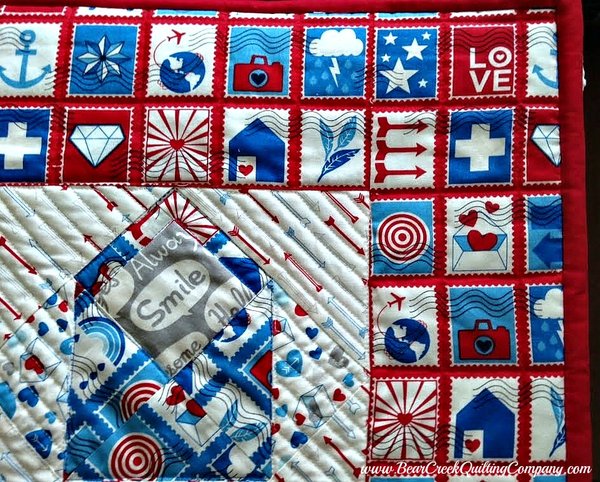 Part 4: Quilting and Finishing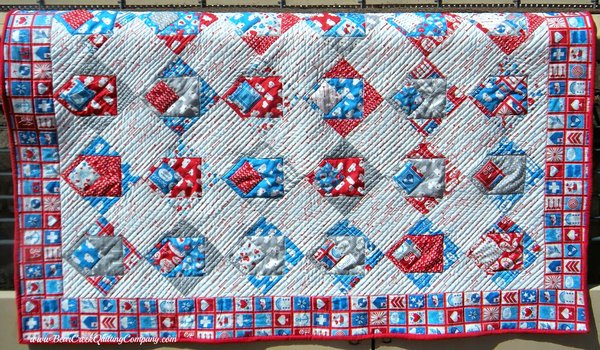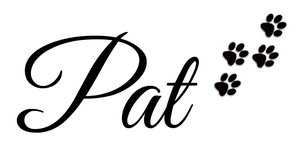 "Airmail Envelope Quilt" Tutorial was designed and created for Bear Creek Quilting Company by Pat from Life in the Scrapatch.
Fabric used in this tutorial is from Airmail by Eric & Julie Comstock for Moda.
Do you love free fabric? Do you love to teach? Want to be a contributor on our blog? Send us an email at web@bearcreekquiltingcompany.com to get started!