Posted by Shari on July 10th, 2018
Have You Seen My Dad?


If you are following along with us, on my Dad's journey to travel US Highway 20, from coast-to-coast, you can find the posts

HERE

.


And Dad's journey home from the east coast...


*****
July 5 Boston to Avon CT
Left Boston for good this morning. Was glad to see it in my rear view mirror as it is a nightmare to navigate.
Arrived in Newport RI and spent a good part of the day wandering. A tourist trap of the rich and famous for sure. Took pictures, walked the bay front, walked the 'Cliff Walk' where many mansions are located. The mansion that was used as a setting for Dark Shadows is there, and, of course, all of the historical rich and famous had 'summer homes' overlooking the cliffs. If you go there, be prepared to walk. Pay to park once you find an open spot and DON'T move your car. Arlo Guthrie was there for the 4th. Missed him.
Paid the toll and crossed the awesome Pell bridge to enter Connecticut and leave Rhode Island behind. It's not really an island, so why did they name it that? And shouldn't Grants Pass have an apostrophe?
Spending the night in Avon CT, but plan on backtracking to Hartford in the morning to see Mark Twain's and Harriet Breecher Stowe's houses. They were neighbors.
No pictures today because of technical difficulties with the camera chip.
-Dad


*****
*****
July 6 Avon CT to Ortega NY
The day started with a 5 mile hike up Mt. Talcott in Avon CT to see the Heublein Tower and take in the awesome view of Connecticut. I also took a shower with 'Harold' - a small grey frog that found its way into my bathroom during the night. I left a note for the cleaning person to please treat 'Harold' kindly.
Then on to Winsted CT where I spent some time (more than expected) at the American Museum of Tort Law. It was founded by Ralph Nader, who lives only blocks away. He wasn't there today as he was in Washington being Ralph. Sounds boring, but is actually an interesting place.
In East Canaan CT I saw the Beckley Furnace Industrial Monument. Also more interesting than it sounds.
I drove up to Lions Head in Salisbury CT, but didn't do the hike to the top. It didn't appear to have the great view that I saw first thing this morning.
With nothing else scheduled, the rest of the afternoon was just driving and taking pictures through the truck windows.
Tonight I am in Ortega NY
-Dad


*****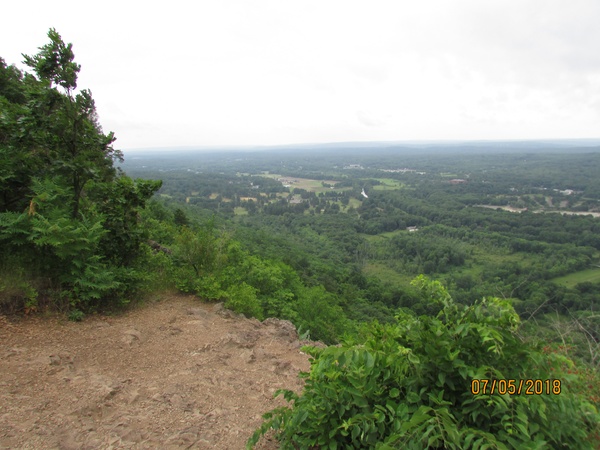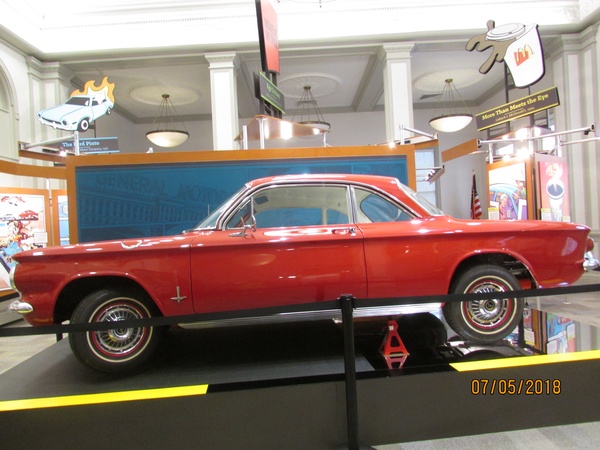 *****
July 7 Ortega NY to Cuba NY
Sure, you can fly to Buffalo, get a Lyft, see Niagara Falls, and fly home. But you would miss the Circle Museum. That is what is great about a road trip - all of the unexpected memories.
Started out as a big miles day with little on the agenda, but I found:
Another stone arch RR bridge.
Newtown NY Battlefield State Park. Some of my ideas about the Revolutionary War have certainly changed with this trip. Maybe I just wasn't paying attention in school.
In Elmira NY, the Wings of Eagles looked like another plane museum. I was wrong. Sure, they have a bunch of planes, but they are seriously planning for a trip to Mars.
Also in Elmira (The Soaring Capitol of America) is the National Soaring Museum. They had 15 gliders up at one time while I was there.
And then Cuba Lake in Cuba NY. When completed in 1858 it was the largest man made lake in the USA. It was built as a reservoir for the locks on the Erie Canal system.
Did I mention the Circle Museum? There, I came full circle, must be time to close this for now.
Heh, heh.
-Dad


*****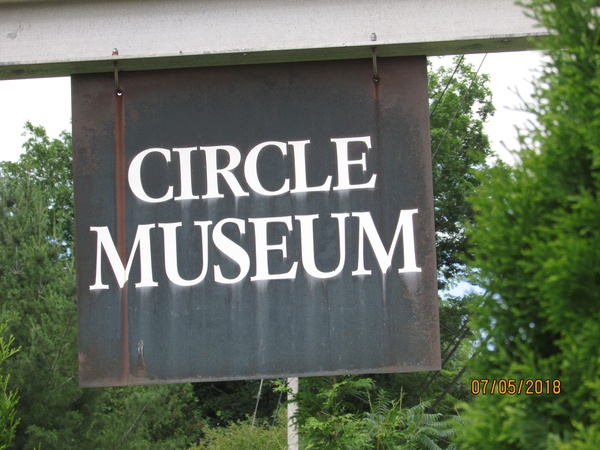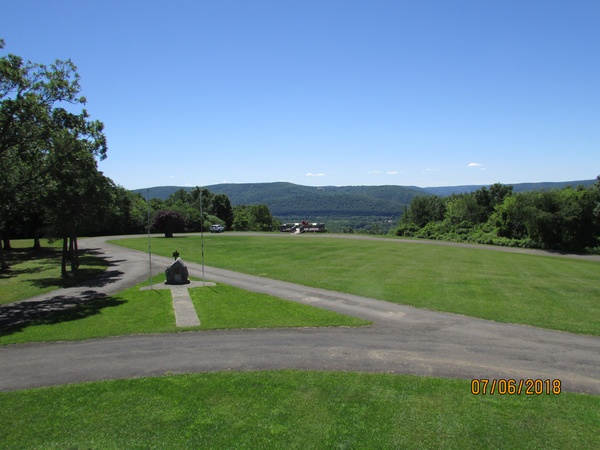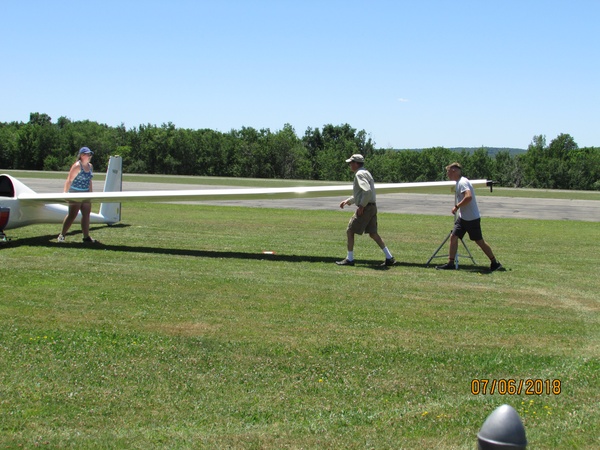 *****
Ortego New York to Akron Ohio
Pennsylvania was spectacular! Up early to catch the morning sun cresting the Allegheny hills and illuminating the Kinsua Bridge. When it was constructed it was the highest and longest RR bridge in the world. Struck by a tornado, now it's a collapsed RR bridge the parks system turned into a lookout platform with a glass floor. The twisted remains of the fallen supports have been left where they fell. Impossible to capture this jaw dropping place in photos. Google it - the story is equally incredible.
After the bridge, the Rimrock Overlook on Hwy 59 was slightly less thrilling. Also magnificent panoramic scenic views, but once you've had Champaign, Ripple is less satisfying. See this one first and be amazed, then go see the bridge.
I did spend some time just wandering through the lush Allegheny hills, and stopped at the lighthouse in Tionesta before crossing into Ohio.
I visited Kent State University to see the memorial to the May 4 1970 shooting. There is a lot to that story too.
Tomorrow, I plan to see the World Championship Soap Box Derby track in Akron.
-Dad


*****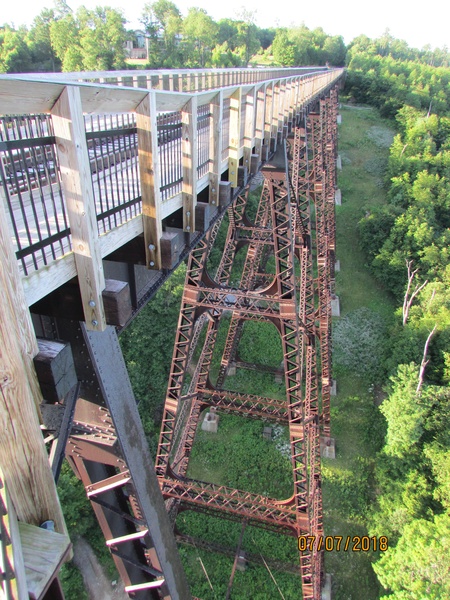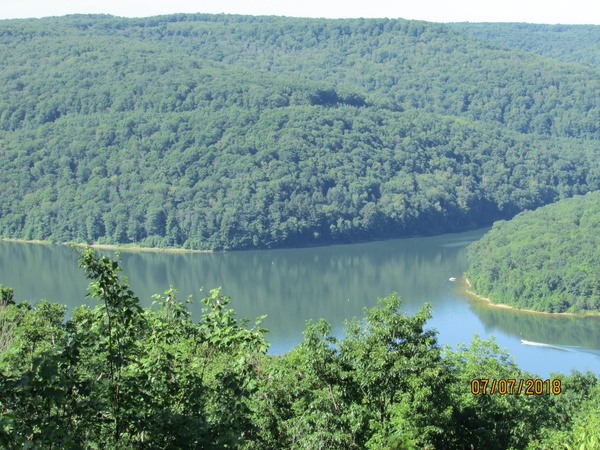 *****
July 9 Akron Ohio to Plymouth Indiana
I found the Soap Box Derby track, but was unable to circumvent the gate which was closed. In the same complex are the Goodyear tire test track (like a NASCAR track with skit pads), the blimp storage, and a sports arena called the Rubber Bowl.
In Mansfield OH, I visited the Ohio State Reformatory - the historic building where Shawshank Redemption was filmed. It is massive. There was a crew setting up for an outdoor music fest at the site. Security was tight because the operating Ohio State Penitentiary is at the same location.
Also in Mansfield, I stopped at the Mansfield Speedway. Of course it was closed, this being Monday morning, but I took pictures through the fence. Looks like at least a ¾ mile oval. Tomorrow (Tuesday) I plan on stopping at Chicagoland Speedway which is a NASCAR track just south of Chicago.
I passed through Blooming Grove - the birthplace of President Warren Harding.
Once I crossed into Indiana, I took a side trip to Auburn to see the Auburn, Cord, Duesenberg museum. I was there most of the day. Awesome!
Tonight I am near Plymouth Indiana on US 30.
-Dad


*****